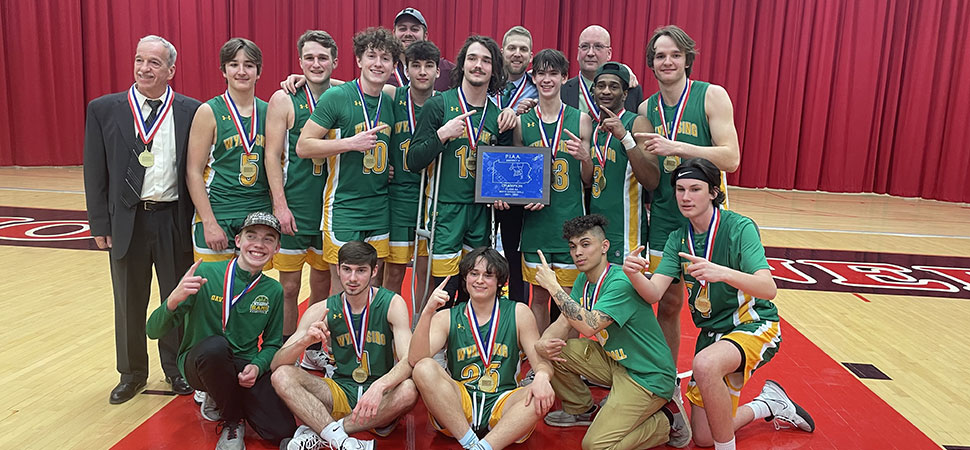 Wyalusing Rallies, Then Holds Off Muncy For 2nd Straight District Title
By: Chris Manning | Northern Tier Sports Report | March 4, 2022 | Photo courtesy Chris Manning
MANSFIELD — The way the game was going down the stretch, it looked like one play was going to win it. But it was probably one play nobody considered, until it was happening.
Wyalusing led Muncy 49-47 with 6.9 seconds to play, while the Indians had a side out of bounds. The Indians went for the alley-oop to Noah Confer on the far side. Wyalusing's Isaiah Way was defending, and managed to get enough off the ball to keep Confer from laying it in. The ball bounced around for a little bit before Ram Grady Cobb picked it up, dribbled out the clock, and secured Wyalusing's second straight District IV, Class AA title Friday.
Read the full article on Northern Tier Sports Report.