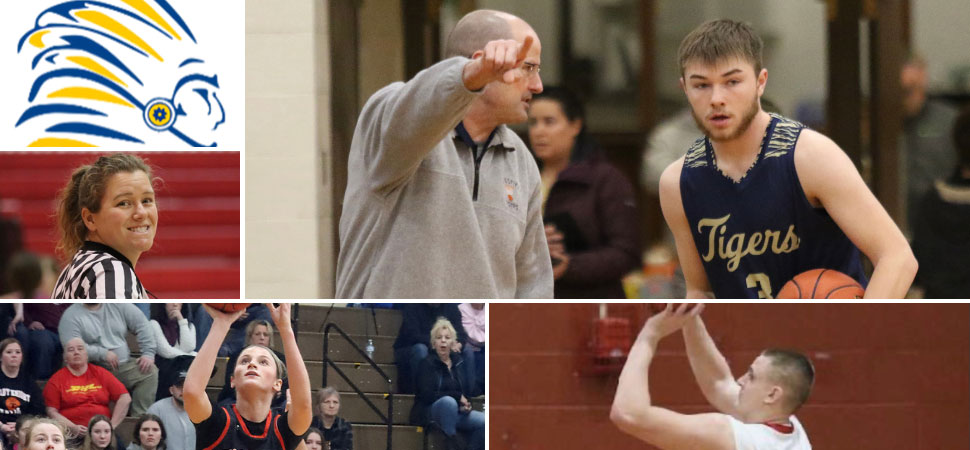 A Word About Our Athletes... and Our Award
The Athletic Directors Student-Athlete of the Year Award was created in 2007 to honor outstanding male and female student-athletes of the Northern Tier League. This year, we celebrate our 17th Anniversary of what has become one of our league's most prestigious honors. This award recognizes NTL athletes for superior athletic skill, leadership, academic excellence and the willingness and eagerness to participate in community service.
The criteria for the award are as follows:
The NTL Senior Student-Athlete of the Year Award is given to the outstanding male and female senior athlete from the NTL displaying qualities of character, sportsmanship, who is a multiple sport athlete who currently ranks in the top twenty in the class academically. Leadership and community service involvement are also key factors in the selection process voted on by all NTL Athletic Directors.
This year, we celebrate and honor the remarkable accomplishments of twenty-four amazing student-athletes from throughout the Northern Tier. The success that the NTL has had over the years is due to the commitment of outstanding student-athletes, first-class coaches, and supportive fans. Being an outstanding student-athlete requires a great deal of time, energy and discipline to balance athletics with the rigors and expectations of sport.
The 2023 male and female winners will receive the NTL Student-Athlete of the Year Trophy and a $500 scholarship.
I personally want to thank the Northern Tier League Athletic Directors for the time and effort that they put into their respective programs, the Student Athlete of the Year program and for making the Northern Tier League one of the best in the state. On behalf of all NTL Athletic Directors, I congratulate the 2022 Female and Male Athletes of the Year and all 2023 nominees. We wish all nominees the best of luck in their future endeavors and know you will make your school, community and the NTL extremely proud.
Paul Lantz
Towanda Athletic Director