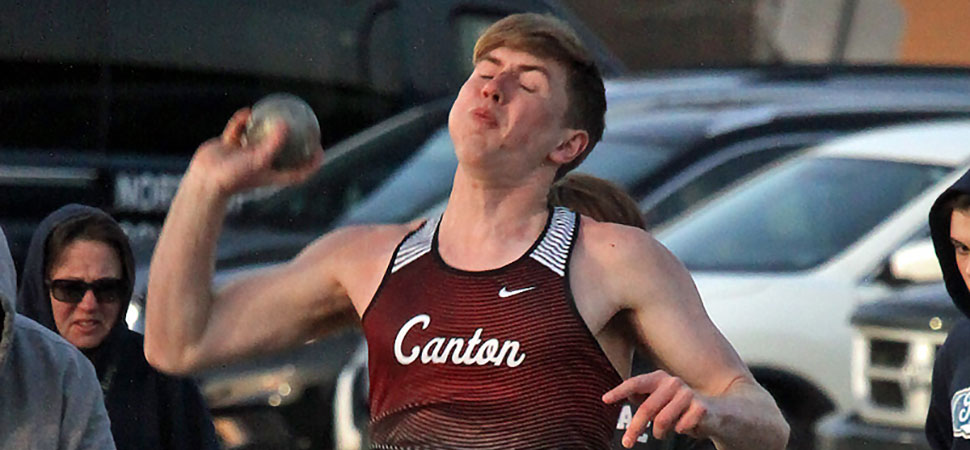 Williams wins 3 events at Lasanga Invite
By: Chris Manning | NTL Sports | April 30, 2022 | Photo courtesy Chris Manning
Canton's Caiden Williams earned three medals at the Lasanga Invitational.
Williams took fourth in the shot put at 42-feet, 6-inches, fifth in the high jump at 5-feet, 6-inches, and sixth in the discus at 112-feet, 10 1/2-inches.
Isaiah Niemczyk was fifth in the triple jump at 38-feet, 8 1/2-inches.
The girls had a pair of eighth place finishes: Camille McRoberts (2:36.37) in the 800, and Kendall Kitchen (7ths-feet, 6-inches) in the pole vault.