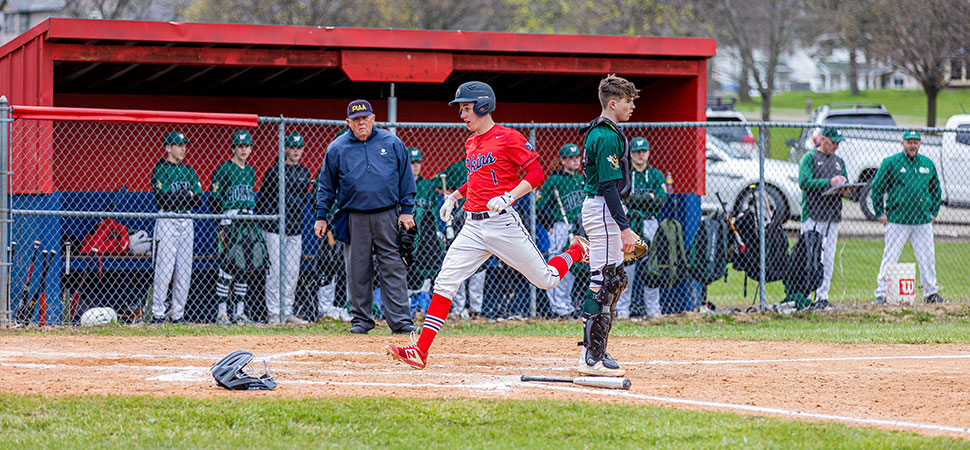 Sayre 10-runs Wellsboro, 11-1
By: Ed Weaver | NTL Sports | April 22, 2022 | Photo courtesy David Alliger/Traveling Portraits
The Wellsboro Varsity Baseball team dropped their 2nd straight league game in an 11-1 loss to Sayre on Thursday, April 21.
After a scoreless 1st inning the Redskins took a 3-0 lead in the 2nd, then added 2 more runs in the 3rd, 3 in the 4th and 3 in the 5th. Wellsboro's lone run came in the 4th inning. Junior Blake Hamblin reached on an error then scored on a double by senior Brody Morral.
The Hornets only produced six hits on the afternoon, two of them coming from Morral. Junior Conner Adams, senior Darryn Callahan, junior Cameron Brought, and senior Isaac Keane all added solo hits.
Callahan started on the mound and went 1 & 1/3 innings, allowing 3 runs on 1 hit with 3 walks and 4 strikeouts. Keane, Hamblin, and junior Blake Levindoski also saw time on the mound.
The loss drops the Hornets to 5-3 (5-3 NTL Large School Division). The team is back in action on Saturday, April 23 against South Williamsport.