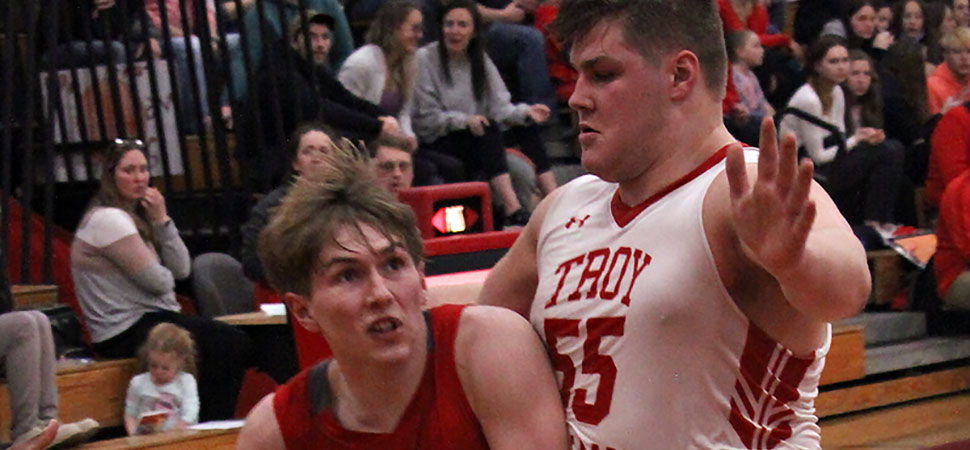 Rival Troy tops Canton in NTL Showdown Semi-Finals
By: Chris Manning | NTL Sports | February 18, 2022 | Photo courtesy Chris Manning
Canton fell to Troy 78-54 during the opening round of the NTL Showcase in boys' basketball action.
They led 6-4 halfway through the first quarter, but found themselves down 42-23 at the half. They would cut the deficit to 11 points, but Troy pulled away in the early fourth quarter.
Caiden Williams had 15 points to lead the Warriors, with Isaiah Niemczyk adding 11, and Weston Bellows scoring 10. Cooper Kitchen netted nine, Gavin Morse had five, and Austin Allen rounded things out with four.