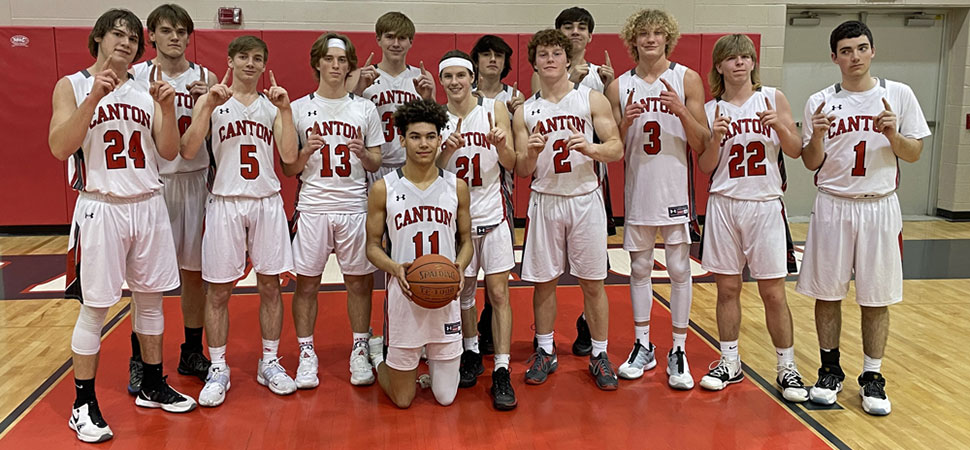 Niemczyk reaches 1,000 in 66-36 win over Montgomery
By: Chris Manning | NTL Sports | January 11, 2022 | Photo courtesy Chris Manning
CANTON — Canton's Isaiah Niemczyk scored 20 points to surpass the 1,000 point plateau in a 66-36 win over Montgomery during NTL boys' basketball action Monday.
"It feels pretty good," Niemczyk said about hitting the mark. "I've been working out a lot since my freshman year until now to get my 1,000 points."
Niemczyk had 10 points at the half, then netted 10 more in the third quarter to get the milestone.
Caiden Williams had a double-double of 18 points and 15 boards, with Cooper Kitchen netting nine points.
Weston Bellows had seven, Gavin Morse, and Kyle Kapichok scored four points each, with Conner Foust and Ashton Rockwell each netting two.