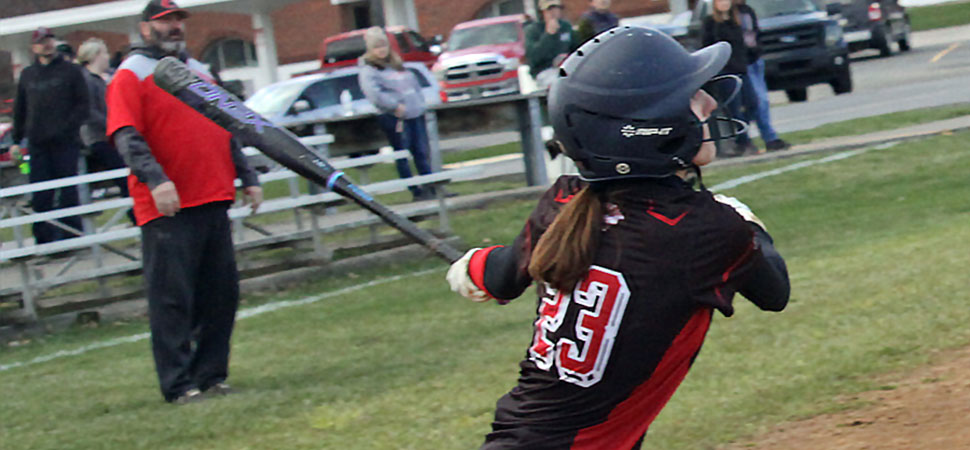 Lady Warriors' late rally falls short vs NEB
By: Chris Manning | NTL Sports | April 11, 2022 | Photo courtesy Chris Manning
CANTON — Canton's 3-run rally in the seventh came up short as they felt to Northeast Bradford 5-4 during NTL softball action.
NEB jumped out with four runs in the top of the first, while Canton got one back in the bottom half of the inning.
The Panthers added another run in the fourth to make it 5-1, before Canton's rally.
Emmi Ward (2-for-4) and Rylin Graham (2-for-3) had multi-hit games, with both each getting a double. Ward had 2-RBI with a run scored, while Graham also crossed home.
Sara Saar (1-for-3) had a solo home run to start the seventh, while Keri Wesneski (1-for-3), Alexis Baldwin (1-for-3), and Madison Hulbert (1-for-3) also had hits. Hulbert scored a run, as well.
Wesneski went the distance, striking out six with nine hits, one walk, one hit batsman, and five runs, three of which were earned.