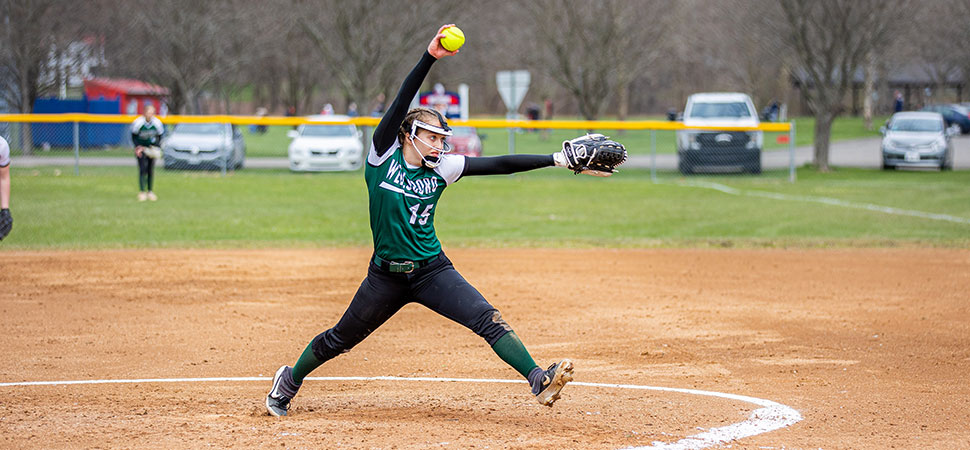 Lady Hornets plate 18 runs in win over Sayre
By: Ed Weaver | NTL Sports | April 22, 2022 | Photo courtesy David Alliger/Traveling Portraits
The Wellsboro Varsity Softball team scored their 1st NTL victory after an 18-2 win at Sayre on Thursday, April 21.
The Lady Hornets took an early lead in the top of the 1st as junior Jordyn Abernathy scored on a wild pitch. Sayre then scored twice in the bottom half of the inning to go in front, 2-1, but the Lady Hornets answered back in the top of the 2nd to put the game out of reach.
Wellsboro scored 17 runs in the inning as they went through the lineup 2.5 times. The Lady Hornets proceeded to hold Sayre scoreless the rest of the way, and would finish the game early in 3 innings.
The Lady Hornets compiled 20 hits on the afternoon, 5 of them going for extra bases. Junior Madaline Bordas had a perfect day at the plate, going 3-for-3 with 2 doubles, 2 RBIs, and 3 runs scored. Freshmen Paige Logsdon and Alexandra Urena were both 2-for-3. Logsdon hit a triple and drove in 3 runs and Urena hit a double, drove in 2 runs and scored twice. Senior Olivia Servatius, junior Molly Ingerick, junior Rylie Boyce, senior Emma Coolidge and Abbye Cavanaugh, and Abernathy all added solo hits, with Abernathy hitting a triple, scoring 3 runs, and driving in 3 runs.
Servatius had 2 RBIs and scored twice, Ingerick drove in a run and scored twice, Boyce had 2 RBIs and scored a run, Coolidge scored twice, and Cavanaugh scored once.
Boyce started and threw one inning to earn the win, giving up 2 runs on 3 hits. Logsdon came on in relief and allowed a hit and walk while striking out 3.
The win improves the Lady Hornets' record to 3-7 (1-6 NTL Large School Division). The team is back in action on Saturday, April 23 at Canton.