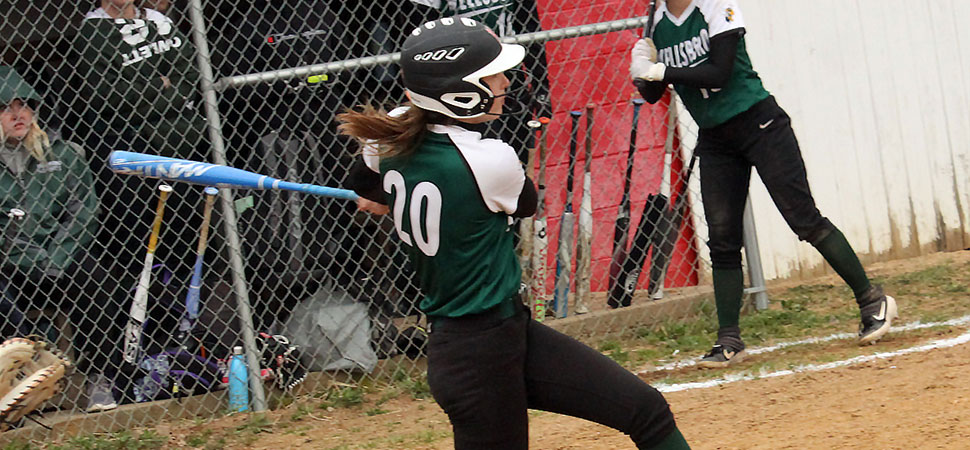 Lady Hornets outlast Troy, 21-17
By: Ed Weaver | NTL Sports | April 28, 2022 | Photo courtesy Chris Manning
The Wellsboro Varsity Softball team put up "football-like" numbers as they defeated Troy, 21-17, on Wednesday, April 27.
The Lady Hornets scored 3 runs in the 1st and 6 more in the 2nd to take an early 9-0 lead before the Lady Trojans battled back and plated 5 runs in the bottom of the 2nd to cut the lead down to 4 runs. However, Wellsboro answered back with 6 mores runs in the 3rd and 3 more in the 4th to push the lead to 18-5. Troy would score 6 more runs in the bottom of the 4th to make it a 7-run game at 18-11.
Troy outscored Wellsboro 5-1 in the 5th inning to further cut the lead down to 19-16. Wellsboro added two more runs in the top of the 6th and held Troy to just one run in the bottom half of the inning to hold on for the win.
The Lady Hornets pounded out 24 hits on the afternoon, 11 of those hits went for extra bases, including 3 home runs. Senior Emma Coolidge and freshman Paige Logsdon both went 5-for-6 on the day. Coolidge homered and hit a double while Logsdon hit a pair of doubles and a triple. Junior Madaline Bordas went 4-for-5 with a home run and a double, freshman Alexandra Urena was 3-for-5 with a home run and a double, and junior Jordyn Abernathy and senior Abbye Cavanaugh were both 2-for-5 with doubles. Juniors Molly Ingerick and Rylie Boyce and sophomore Abby Owlett also added solo hits.
Boys picked up the win in the circle, going 3 & 1/3 innings, allowing 9 runs on 9 hits with 2 walks and 7 strikeouts. Urena and Logsdon also saw time in the circle. Urena pitched 3 innings, giving up 3 runs on 1 hit with 5 walks and a strikeout. Logsdon threw 2/3 of an inning and allowed 5 runs on 3 hits with 2 walks.
The win improves the Lady Hornets to 4-9 (2-7 NTL Large School Division). The team is back in action on Friday, April 29 at North Penn-Liberty.