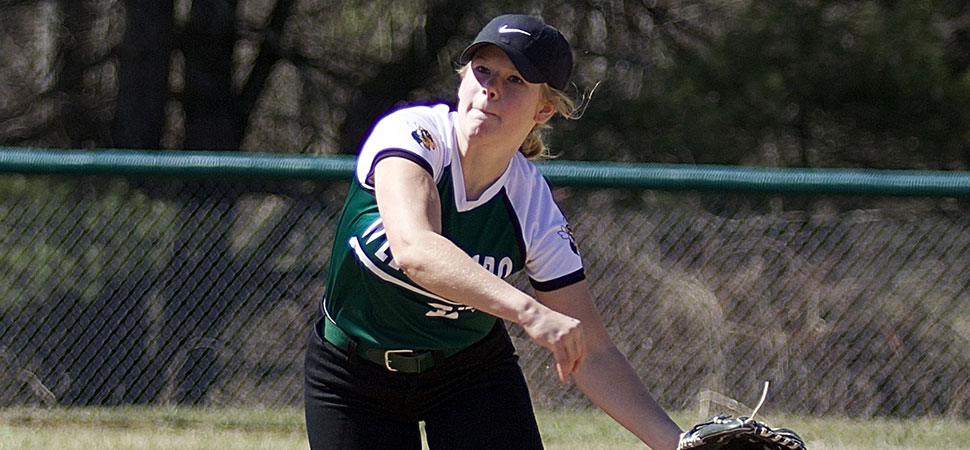 Lady Hornets knock of Galeton in 3 innings
By: Ed Weaver | NTL Sports | April 3, 2022 | Photo courtesy Lance Larcom/ntwsportsreport.com
A 12-run 1st inning led the Wellsboro Varsity Softball team to a 17-1 win over Galeton on Saturday, April 2, their first of the season.
After not playing for over a week due to weather cancellations the Lady Hornets made quick work of the Lady Tigers. In fact, junior Rylie Boyce only needed 23 pitches in the circle for earn the win. Boyce faced 12 batters, allowed 3 hits, and struck out 1.
Wellsboro's offense produced 12 hits on the afternoon, including an inside-the-park home run by junior Jordyn Abernathy and a two-run home run by freshman Alexandra Urena. Wellsboro produced 12 runs in the 1st inning to put the game solely in their favor. They added 3 more runs in the 2nd and finished with 2 more in the 3rd.
Senior Emma Coolidge led the Lady Hornets at the plate, going a perfect 3-for-3 with 2 runs and an RBI. Boyce also had 3 hits on the afternoon (3-for-4) with 2 RBIs, Urena was 2-for-3 with 4 RBIs, and Abernathy was 2-for-4 with an RBI and 2 runs scored. Sophomore Abby Owlett went 1-for-2 and scored a run.
The win evens up the Lady Hornets' record at 1-1 (0-1 NTL Large School Division). The team is back in action on Monday, April 4 at home against Troy.