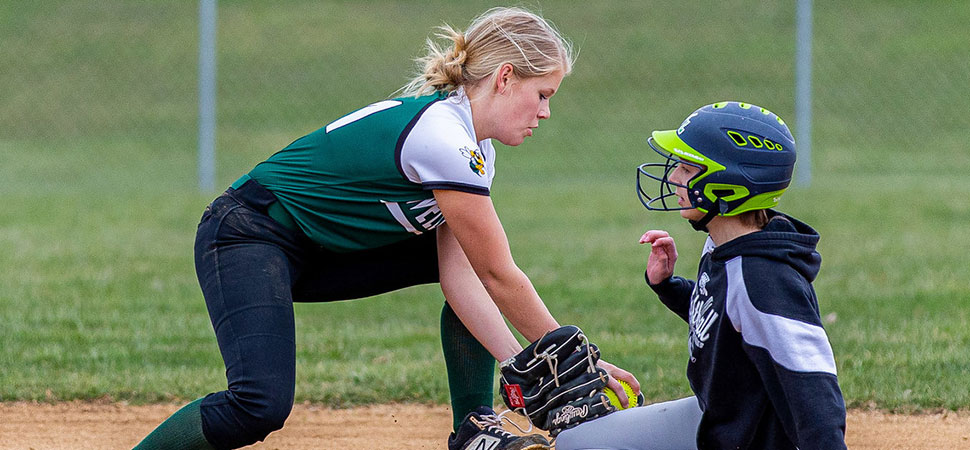 Lady Hornets fall to Athens in 5 innings
By: Ed Weaver | NTL Sports | April 9, 2022 | Photo courtesy Tim Birney
The Wellsboro Varsity Softball team's skid continued in a 14-1 loss to Athens on Friday, April 8.
Things looked good early as the Lady Hornets took an early lead in the top of the 1st as junior Jordyn Abernathy singled, stole a base, then scored on a fly out by junior Madaline Bordas.
From that point on it was all Lady Wildcats. Athens scored 12 runs in their first time at bat. Later in the 2nd they added 2 more runs.
Wellsboro had just 4 hits on the afternoon, 2 by Abernathy, one by junior Rylie Boyce, and the final by sophomore Abby Owlett.
Freshman Alexandra Urena started in the circle and pitched 1/3 of an inning allowing 4 walks, 3 hits, and 12 runs. Boyce came on in relief and finished the rest of the game, allowing a walk, 4 hits, 2 runs, and 5 strikeouts.
The loss drops the Lady Hornets' record to 1-4 (0-4 NTL Large School Division). The team is back in action this afternoon for a non-league game against Port Allegany.