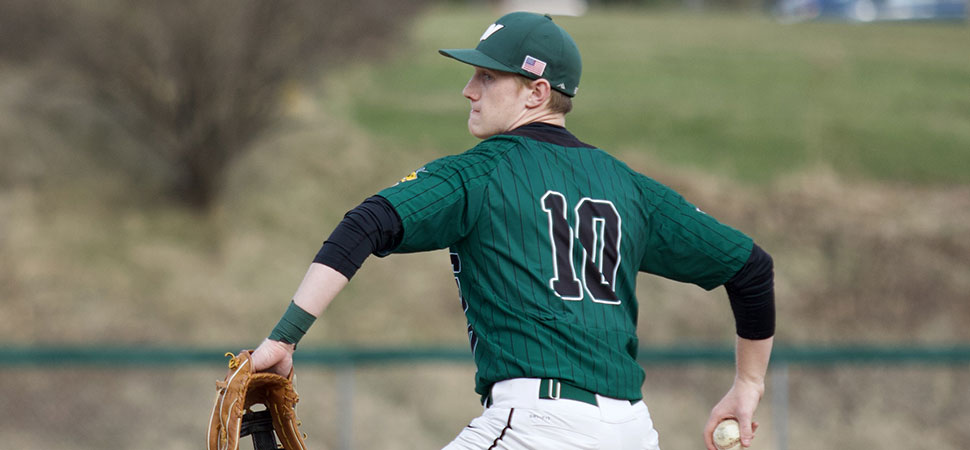 Hornets top rival Tigers, 7-4
By: Ed Weaver | NTL Sports | April 6, 2022 | Photo courtesy Lance Larcom/ntwsportsreport.com
The Wellsboro Varsity Baseball team topped cross-town rival North Penn-Mansfield 7-4 on Tuesday, April 5.
Wellsboro did all of their damage in the first two innings. After a scoreless 1st by the Tigers the Hornets added two runs in the bottom half of the inning as senior Darryn Callahan and sophomore Caden Smith crossed home plate. Callahan scored on a sac fly by senior Isaac Keane then Smith later scored as junior Cameron Brought reached on error.
Mansfield scored twice in the top of the second to tie the game. Karson Dominick and Alex Davis both scored to even the game at 2-all, but the lead wouldn't last long as the Hornets plated 5 more runs in the bottom half of the inning.
Junior Blake Levindoski started the inning by reaching on error followed by senior Brody Morral hitting into a fielder's choice. After a single by senior Dylan Abernathy, junior Conner Adams drove Morral home on a base hit to make it 3-2. Following a Callahan walk, Smith hit into a fielder's choice but still scored Abernathy on an errant throw to make it 4-2. Keane then drove Adams, Callahan, and Smith home on a triple, making it 7-2.
North Penn-Mansfield added two more runs on the afternoon, one in the 3rd and the other in the 5th.
Abernathy led the Hornets at the plate with a 2-for-3 performance. Levindoski, Brought, and Keane were all 1-for-3, and Smith and Adams were 1-for-4. Callahan was 0-for-1 but drew 3 walks.
Keane went the distance on the mound for Wellsboro, allowing 4 runs on 8 hits with 6 strikeouts.
"Isaac pitched a gem for us tonight," said head coach Steve Adams. "We were solid again defensively and had some solid at bats. This team is developing a gritty identity. We know every game is a challenge and I like our approach."
The win keeps Wellsboro perfect at 3-0, both overall and in NTL Large School Division play. The Tigers fall to 2-2 (1-2 NTL Large School Division). The Hornets are back on the field as they travel to Athens on Friday, April 8.