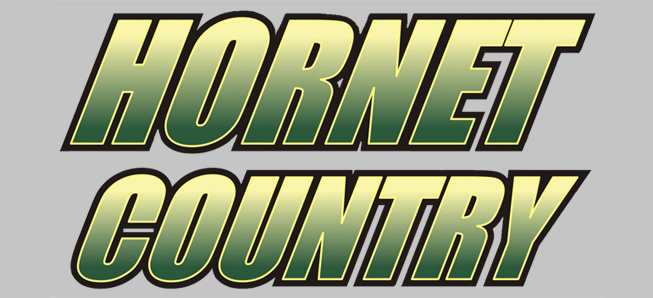 Hornets take 14-6 win over Troy at home
By: Ed Weaver | NTL Sports | April 5, 2022
The Wellsboro Varsity Baseball team topped Troy 14-6 in the home opener on Monday, April 4 after being rained out for over a week.
"I like the character this team is showing," head coach Steve Adams said. "They like to grind for 7 innings."
The Hornet offense got started right away in the bottom of the 1st with runs by senior Darryn Callahan and sophomore Caden Smith, with Callahan hitting a solo home run, then added 4 more runs in the bottom of the 2nd by seniors Brody Morral, Dylan Abernathy, Isaac Keane and Callahan to increase the lead to 6-0.
Wellsboro kept the shutout going until the top of the 5th when the Trojans put 5 runs on the scoreboard to make it a one-run game. The Hornets' offense added 3 more runs in the bottom half of the inning to push the lead to a 4-run, 9-5, game. Junior Conner Adams, Callahan, and Smith all scored. Troy got a run back in the top of the 6th to cut it back to a 3-run game, but again Wellsboro's offense produced more runs in the bottom half.
The Hornets added 5 more runs in the bottom of the 6th, led off by Abernathy, and followed by Adams, Smith, Keane, and junior Cameron Brought.
Brought led Wellsboro at the plate, going 3-for-4 with 3 RBIs. Callahan finished 2-for-3 with a pair of home runs and 4 RBIs. Keane went 2-for-5 at the plate with 3 RBIs, Abernathy was 1-for-2 with 2 walks, Smith was 1-for-3 with an RBI, and Morral and junior Blake Hamblin were both 1-for-4. Hamblin also added 2 RBIs. Hamblin started on the mound and went 4 and 1/3 innings to earn the win and allowed 5 runs (4 earned) on 7 hits with 4 strikeouts. Adams, Keane, and Callahan also pitched in relief combining for 1 run, 1 hit, and 3 strikeouts.
The win improves the Hornets' to 2-0 (2-0 NTL Large School Division). The team is back in action this afternoon against rival North Penn-Mansfield.