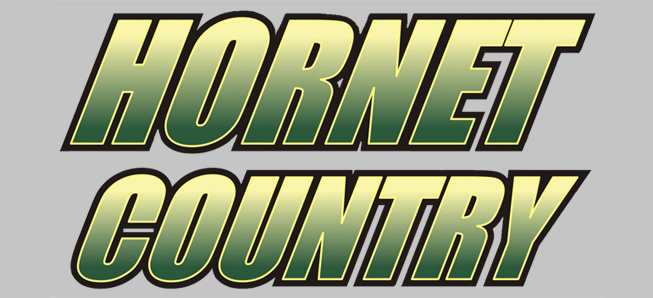 Hornets sweep season series with North Penn-Mansfield
By: Ed Weaver | NTL Sports | February 13, 2022
The Wellsboro Varsity Boys Basketball team completed the season sweep of rival North Penn-Mansfield and rebounded from a tough loss to Athens on Saturday, February 12.
The Hornets' offense came out firing on all cylinders early as they quickly put the Tigers down 5-0 by junior Conner Adams. After the opening quarter the Hornets were ahead 20-6.
"Last night we talked after the game that we need to be relaxed, loose, and play and see what we can do," head coach Steve Adams said. "I really think we came out looser today and the kids played basketball. We've been struggling on the offensive end and today we executed well offensively but I think they were relaxed. We let them play some music in the locker room and I let be themselves and be kids again and I think it worked. They're a great group of kids that want it and they felt the pressure so we had to lighten that pressure up a little bit."
The Tigers were unable to dig themselves out of their first quarter hole. They did outscore the Hornets 12-11 in the second quarter but the Hornets outscored North Penn-Mansfield 30-19 in the second half to earn the win.
Three Hornets scored in double figures on the afternoon, lead by Adams with 15. Senior Liam Manning scored 12 including throwing down a break-away dunk, and junior Cameron Brought pitched in 10 off the bench, with 8 of those points coming in the fourth quarter as the Tigers were forced to use their press. Senior Darryn Callahan and junior Peyton McClure each finished with 9, and sophomore Hayes Campbell added 6. Campbell grabbed 10 rebounds, Adams made 6 assists and had 2 boards, Brought added 7 rebounds, Callahan made 5 assists, and McClure had 4 assists, 4 rebounds, and 5 steals.
North Penn-Mansfield started out the afternoon with a 50-37 win over Wellsboro in the JV game. Sophomore Carter Knowlton led Wellsboro with 12 points and sophomore Ian Hoose added 9.
The win improves the Hornets' record to 15-5 (12-3 NTL Large School Division). The team is back in action on Monday at home against Jersey Shore.