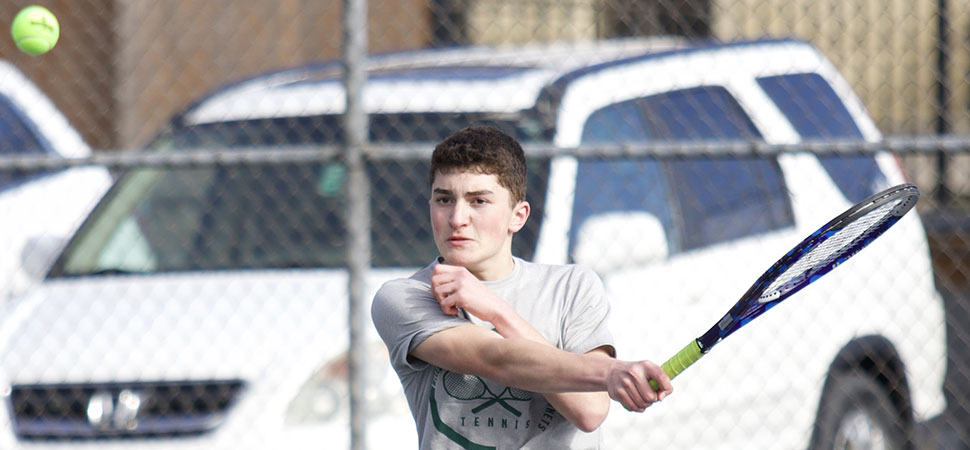 Hornets sweep CV for 1st win
By: Ed Weaver | NTL Sports | March 25, 2022 | Photo courtesy Lance Larcom/ntwsportsreport.com
The Wellsboro Boys Tennis team swept Cowanesque Valley 5-0 to claim their first win of the young 2022 season at Packer Park on Thursday, March 24.
"It was good to get a victory under our belts," said head coach Andy Borzok. "We haven't had our full starting lineup together at the same time yet, but we're getting stronger each match and the guys have been awesome to work with. I'm really excited with what I see at practice and I'm looking forward to the rest of the season."
Singles Results
Liam Manning def. Cody Peers 6-1, 6-1
Owen Richardson def. Brett Meise 6-0, 6-3
Jacob Abadi def. Ben Doran 6-4, 6-0
Doubles Results
Drew Manning/Aiden Gehman def. Maverick Graves/Nate Boyer 6-0, 6-1
Isaac Macias/Connor Pierce won via forfeit
The win improves Wellsboro to 1-2 (1-0 NTL) on the season. The team is back in action on Tuesday, March 29 against North Penn-Liberty.