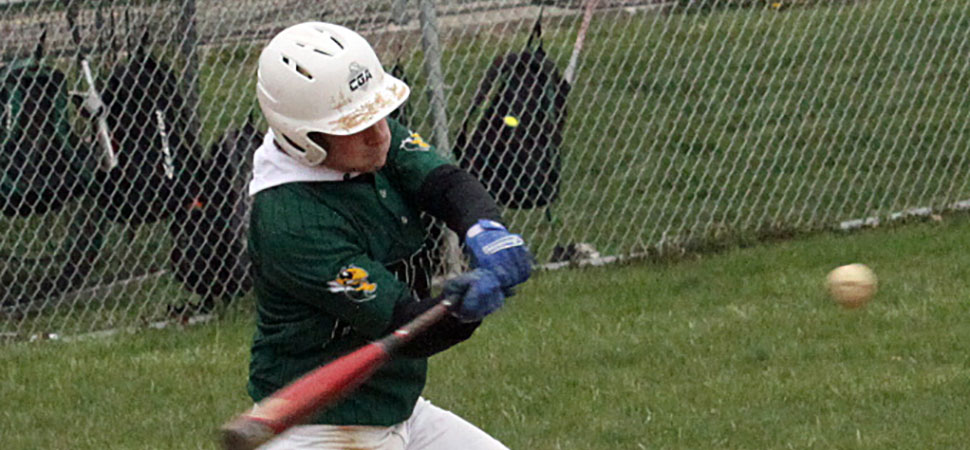 Hornets rout Troy 20-6 for 7th win
By: Ed Weaver | NTL Sports | April 28, 2022 | Photo courtesy Chris Manning
The Wellsboro Varsity Baseball team outscored Troy 20-6 in 5 innings to win their 7th game of the season on Wednesday, April 27.
"The boys are seeing the ball and having some quality at bats," said head coach Steve Adams. "We are getting good contribution up and down the line-up."
The Hornets got out of the gate quick with 5 runs in the top of the 1st and proceeded to score in each of the next 4 innings. They scored once in the 2nd and 3rd innings, 7 in the 4th, and 6 in the 5th to end the game early.
Junior Conner Adams led the Hornets at the plate with a 3-for-5 afternoon with 3 runs scored. Senior Darryn Callahan went 2-for-4, junior Cameron Brought and Blake Hamblin were both 2-for-3, and and senior Brody Morral and junior Blake Levindoski also had hits. Hamblin also added a double. Senior Isaac Keane scored his 3rd win from the mound this season, throwing 4 innings and giving up 4 runs (3 earned) on 4 hits with 3 strikeouts. Sophomore Caden Smith also threw an inning, allowing 2 runs on 2 hits with a walk and a strikeout.
The win improves the Hornets' record to 7-4 (7-3 NTL Large School Division). The team is back in action on Friday, April 29 at North Penn-Mansfield.