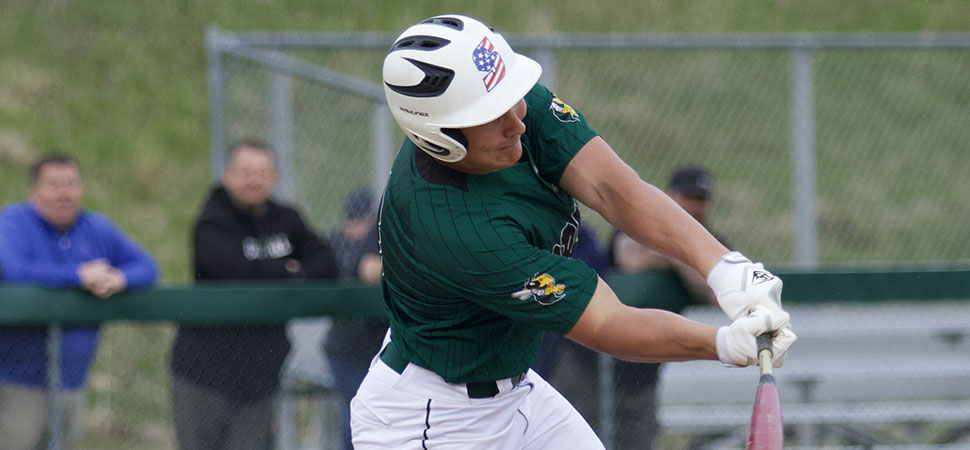 Hornets roll to 5th straight win
By: Ed Weaver | NTL Sports | May 6, 2022 | Photo courtesy Lance Larcom/ntwsportsreport.com
The Wellsboro Varsity Baseball team won their 5th straight game following a 17-5 win over Towanda on Thursday, May 5.
"We have had a solid 2 weeks," commented head coach Steve Adams. "We are getting better as playoff time is approaching."
Trailing 2-1 after the 1st inning Wellsboro's bats came alive to give them the lead after a 6-run 2nd inning, which started with a base hit by junior Conner Adams and ended with a triple by senior Darryn Callahan. The Black Knights got a run back in the 3rd but Wellsboro with 4 runs, highlighted by another triple by Callahan to take a 11-3 lead. Wellsboro added 6 more runs in the 4th with another triple by Callahan.
Callahan went 3-for-4 at the plate, all triples, with 3 runs and 5 RBIs. Senior Dylan Abernathy went 2-for-3, scored 2 runs and drove in 2 runs, and sophomore Caden Smith was 2-for-4 with 2 RBIs and 3 runs scored. Junior Cameron Brought, senior Isaac Keane, Adams, junior Blake Hamblin, senior Brody Morral, junior Sam Rudy, and junior Blake Levindoski added the remaining hits.
Callahan and Hamblin split time on the mound with Hamblin scoring the win. Callahan pitched 2/3 of an inning, allowing 2 runs on 4 walks. Hamblin went the rest of the way, giving up 3 runs on 2 hits with 5 walks and 4 strikeouts.
Wellsboro improves their record to 10-4 (10-3 NTL Large School Division). The team is back in action on Monday, May 9 as they travel to Wyalusing to face the undefeated Rams.