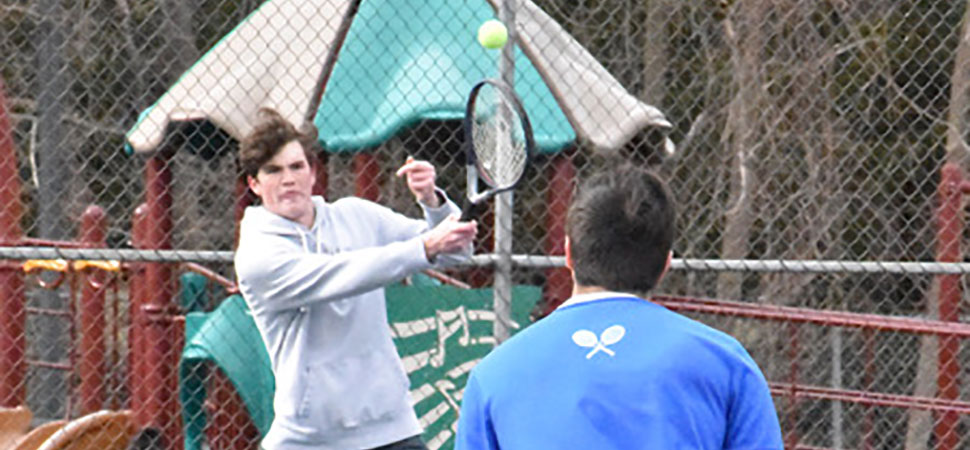 Hornets drop non-league match to South Williamsport, 4-1
By: Ed Weaver | NTL Sports | March 23, 2022 | Photo courtesy Nick Coyle
The Wellsboro Boys Tennis team dropped their second non-league match of the 2022 season in a 4-1 loss to South Williamsport on Tuesday, March 22.
Singles Results
Logan Ogden def. Liam Manning 2-6, 6-2, 6-2
Kade Sanford def. Owen Richardson 6-3, 6-1
Wyatt Robbins def. Jacob Abadi 6-3, 6-4
Doubles Results
Ross Flerlage/Caleb Jackson def. Drew Manning/Hayne Webster 6-1, 6-4
Aiden Gehman/Connor Pierce def. Lucas Bower/Luke Sanford 6-4, 6-3
The team is now 0-2 on the season. Up next is another non-league match at Loyalsock this afternoon before NTL play starts on Thursday against Cowanesque Valley.