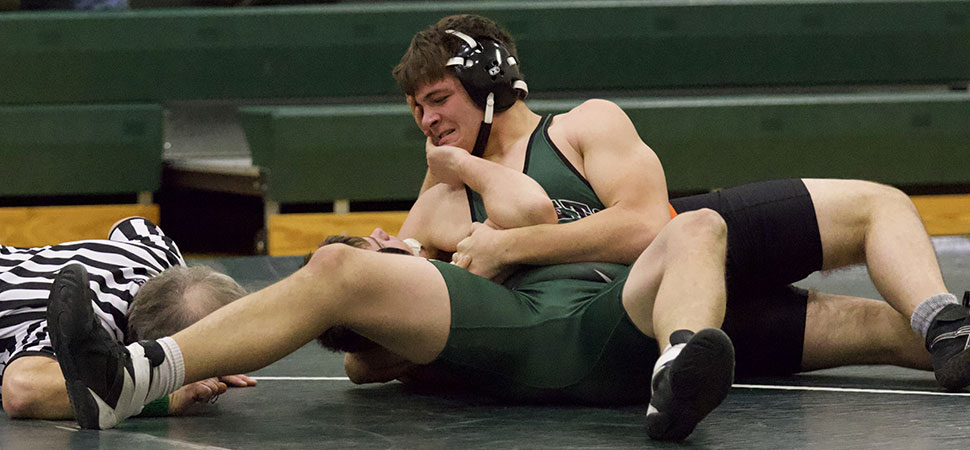 Hornet grapplers fall to Towanda
By: Ed Weaver | NTL Sports | January 21, 2022 | Photo courtesy Lance Larcom/ntwsportsreport.com
The Wellsboro Varsity Wrestling team suffered their 5th straight loss as they suffered a 59-6 NTL defeat to Towanda on Thursday, January 20.
Senior Justice Harlan scored the lone win for the Hornets. He started off the match at 215 by defeating Spencer Jennings by pin fall in 2:30. From there the Black Knights took the next 10 matches.
Towanda picked up pin falls at 285, 106, 138, 152, 160, 172, and 189. Two of their three remaining wins came via forfeit at 120 and 132 and one came by tech fall at 145.
There were double forfeits at both 113 and 126.
The loss drops the Hornets to 2-8 (1-5 NTL). The team is back on the mat on Tuesday, January 25 at Northeast Bradford.