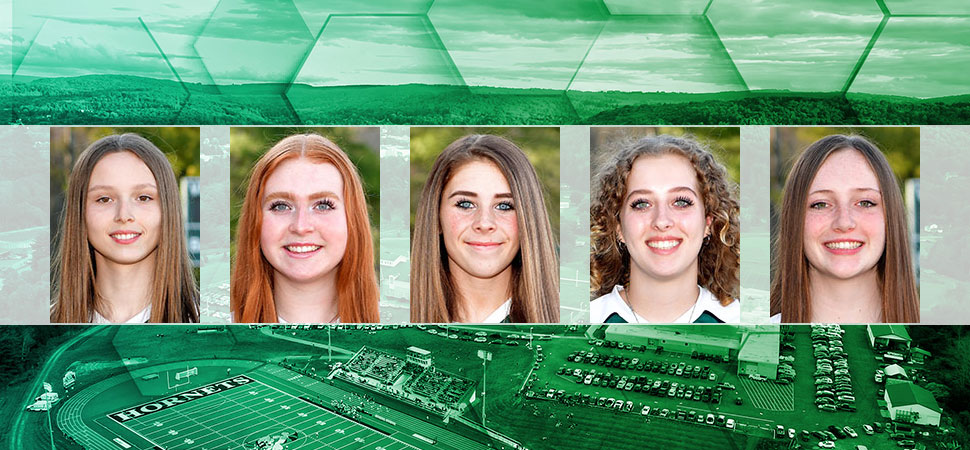 Five Lady Hornets named to NTL All-Star team
By: Ed Weaver | NTL Sports | June 14, 2022
Five members of the Wellsboro Varsity Softball team were selected to the NTL All-Star team as the league released their selections on Tuesday, June 14.
Senior Emma Coolidge, juniors Madaline Bordas and Rylie Boyce, and freshmen Paige Logsdon and Alexandra Urena were all named to the teams.
Coolidge and Urena were both 1st team selections while Bordas, Boyce, and Logsdon were 2nd team pics.
Coolidge led the Lady Hornets with 5 home runs, a 0.510 batting average, a 0.579 on base percentage, and 0.878 slugging percentage. She finished with 25 hits in 49 at bats, 21 runs, 3 doubles, and 18 RBIS.
Urena led Wellsboro with 7 home runs and 28 RBIs. She also had 24 hits, was 2nd on the team with 26 runs scored, 4 doubles, and a triple.
Bordas led the Lad Hornets with 33 hits on the season and hit 0.508. She scored 27 runs and hit 10 doubles, a triple, 3 home runs, and had 25 RBIs.
Boyce was 4th on the team with 24 hits and scored 22 runs. She hit 12 doubles, a triple, and drove in 12 runs. On the mound she had a 7-8 record with a 4.74 ERA in 110 2/3 innings.
Logsdon finished 2nd on the team with 26 hits, led the team with 12 doubles, and scored 17 runs. She also hit 2 triples and 2 home runs while hitting 0.441 and driving in 21 runs. She also led Wellsboro with a 0.862 fielding percentage.
WellsboroSoftball.com would like to congratulate Emma, Madaline, Rylie, Paige, and Alexandra on their all-star selections.
View the complete 2022 NTL All-Star softball team.