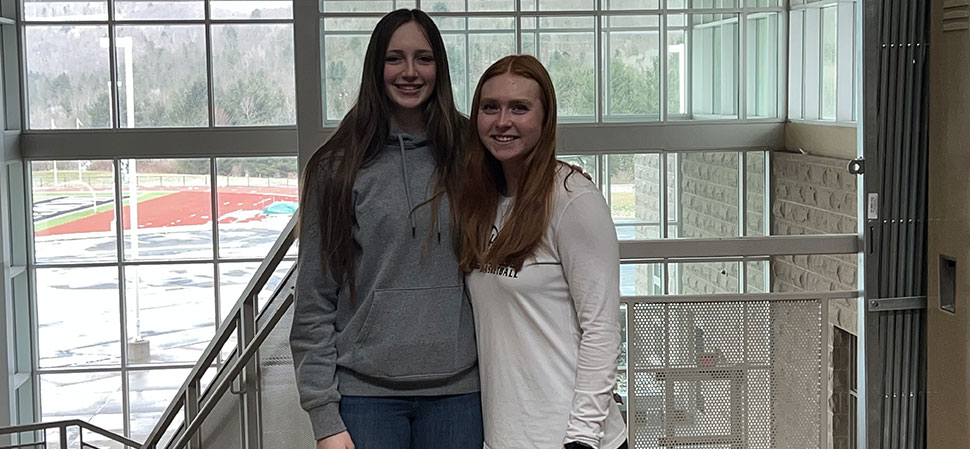 Coolidge named NTL Defensive Player of the Year
By: Ed Weaver | NTL Sports | March 29, 2022 | Photo courtesy Ed Weaver
Senior Emma Coolidge was named the Northern Tier League's Defensive Player of the Year as the league released their All-Star basketball teams on Tuesday, March 29.
"It has been a great pleasure coaching Emma," head coach John Davis said. "Not only is she a gifted athlete, but she's also a hard worker. If it's an open gym or fundraiser, she's there. Emma has been committed to the team in and out of season. She consistently works hard in practice and pushes her teammates to be better. Emma's on the court achievements were impressive by leading the team in scoring, assists, steals, creating jump balls and deflections. She is second on the team with rebounds and taking charges.It was no surprise she was voted defensive player of the year. We will miss Emma greatly next season."
Coolidge led the Lady Hornets in scoring (245), points per game (11.1), and three pointers made (7), assists (74), and steals (74). She was 2nd in rebounds (164).
Joining Coolidge on the NTL Girls Basketball All-Star team is freshman Paige Logsdon. Logsdon was a 2nd team selection, leading Wellsboro in rebounds (175). She was 2nd in points scored (174), points scored (8.7), blocks (19), and steals (44).
WellsboroBasketball.com would like to congratulate Emma and Paige on their all-star selections.
View the complete 2021-22 NTL Girls Basketball All-Star team.