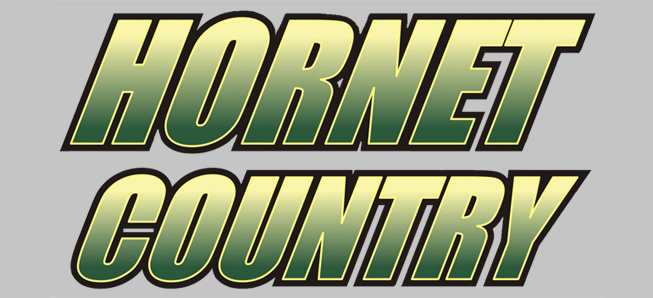 Callahan sets two new records in 9-4 win over Coudersport
By: Ed Weaver | NTL Sports | May 18, 2022
Senior Darryn Callahan set Wellsboro Baseball records for triples in a season and a career in the Hornets' 9-4 non-league win over Coudersport on Tuesday, May 17.
Callahan reached the marks, previously held by Dylan Prough (season) and Scott Lewis (career) with his hit in the 6th inning.
After a scoreless 1st inning Wellsboro put up a pair of runs in the 2nd by junior Blake Hamblin and senior Brody Morral to put the Hornets in front. The Hornets added 3 more runs in the top of the 3rd to take a 5-0 lead before the Falcons plated three runs of their own in the bottom half of the inning to cut the lead to 5-3. Wellsboro went on to add a run in the 4th, one in the 6th, and 2 in the 7th to go on for the win.
Hamblin hit 3-for-4 at the plate to lead the Hornets while driving in a run. Callahan, junior Conner Adams, and freshman Gabe Sprouse all went 2-for-4 while sophomore Caden Smith, junior Cameron Brought, senior Isaac Keane, Morral, and senior Dylan Abernathy all had solo hits. Adams, Brought, and Sprouse all hit doubles. Junior Blake Levindoski pitched a complete game to score the win, scattering 6 hits with a walk and 4 strikeouts on 79 pitches.
"Blake pitched a complete game gem for us," said head coach Steve Adams said. "The boys are anxious for playoffs to start. They have had a real solid regular season and now we get ready to continue to compete."
Wellsboro finishes their regular season with a 13-4-1 record and an 8-game win streak. The Hornets will wait for their opponent in the District IV playoffs.