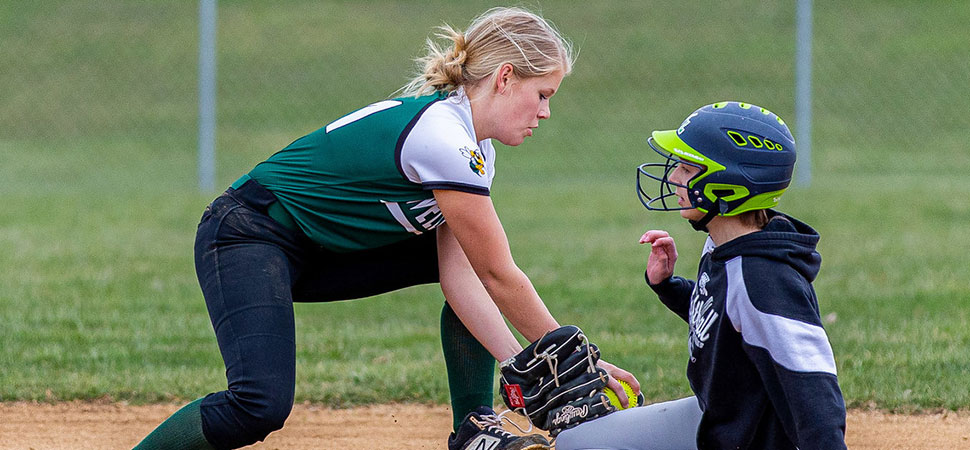 Athens edges Wellsboro, 4-3
By: Ed Weaver | NTL Sports | April 9, 2022 | Photo courtesy Tim Birney
The Athens Wildcats edged the Wellsboro Varsity Baseball team 4-3 on Friday, April 8. The loss is the Hornets' first of the season.
The game was scoreless until the 3rd inning when the Hornets struck first. Senior Darryn Callahan crossed home plate to put Wellsboro up after he was hit by a pitch and then driven home by senior Isaac Keane as he reached on error. Athens would tie the game up a 1-all in the bottom half of the inning and would later add 3 more runs in the bottom of the 4th to take a 4-1 lead.
Wellsboro failed to produce any offense until the top of the 7th when they added two runs. Junior Blake Hamblin and senior Brody Morral hit back-to-back base hits to put two on for junior Sam Rudy. Rudy doubled to score both Hamblin and Morral to cut the lead to 4-3, but the Hornets' comeback bid fell short.
"We battled and had opportunities," said head coach Steve Adams. "We were in position to break the game open several times but came up a little short. We will regroup and be ready for our next game."
Callahan, Morral, and junior Cameron Brought all had a pair of hits on the day while Rudy and Hamblin added solo hits.
Callahan picked up the loss on the mound, going 5 innings and allowing 4 runs (3 earned) on 5 hits with 4 walks and 6 strikeouts. Sophomore Caden Smith pitched the final inning in relief with 2 hits and a walk.
The loss drops the Hornets to 3-1 (3-1 NTL Large School Division). The team is back in action on Tuesday, April 12 when they travel to Towanda.