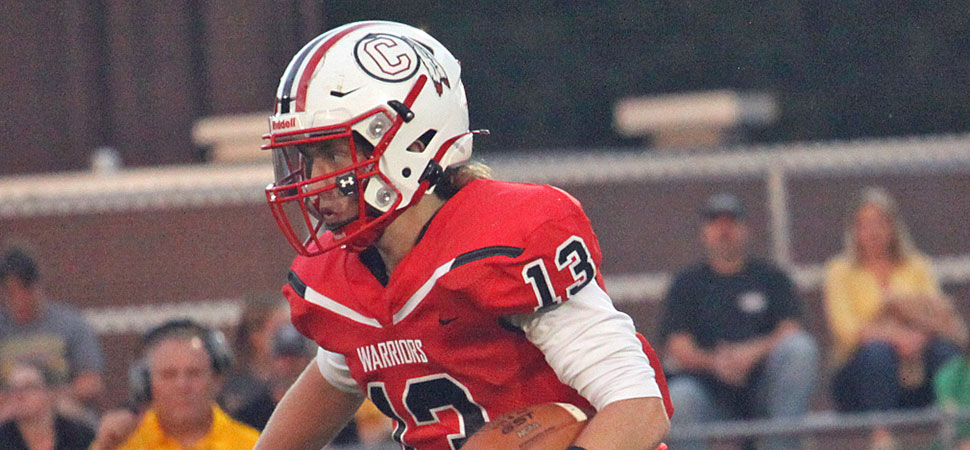 Warriors run past Wyalusing, 55-20
By: Chris Manning | NTL Sports | September 18, 2021 | Photo courtesy Chris Manning
Canton scored touchdown on their first seven possessions as they defeated Wyalusing 55-20.
They had five first quarter touchdowns, with a Riley Parker 8-yard run with 10:35 on the clock the first. At the 7:12 mark Cooper Kitchen had a 15-yard run to make it 14-0.
A 34-yard pass from Kitchen to Parker with 5:41 left in the first quarter made it a 21-0 game.
Kitchen then had another 16-yard run with 2:24 left, followed by a Hayden Ward 19-yard run with 1:05 on the clock for the 35-0 Warrior lead.
Seven seconds into the second quarter Parker ran 26-yards for a touchdown, followed by Wes Bellows returning a punt 58-yards with 10:42 on the clock for the 49-0 lead.
Their final score came with 7:05 left as Michael Davis ran one in from 8-yards out. The PAT was no good, but Canton led 55-0.
Wyalusing would then score three touchdowns - one in each of the final three quarters - for the 55-20 final.
Canton saw different backs run the ball as they ran for 207 yards. Parker had four carries for 59 yards and two touchdowns, as Kitchen ran the ball three times for 44 yards and two touchdowns.
Bellows had 49 yards rushing on five carries, while Hayden Ward ran the ball twice for 29 yards.