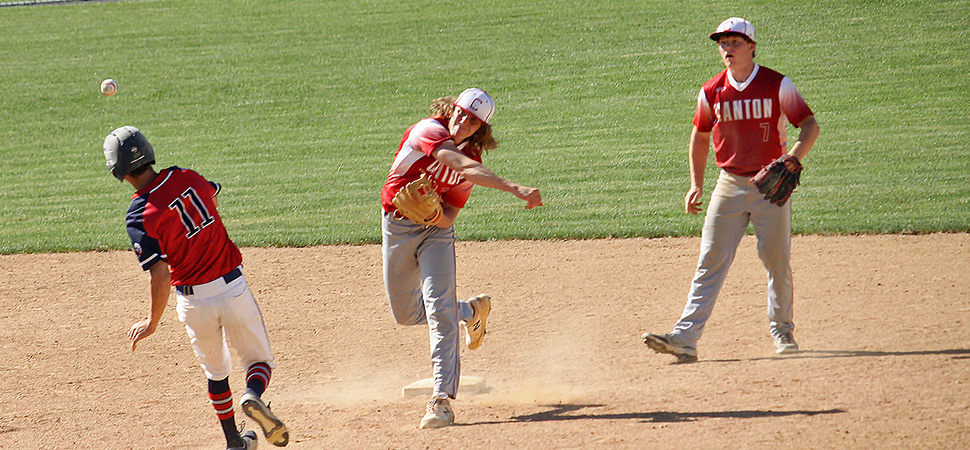 Warriors fall to Sayre in D4 semis
By: Chris Manning | NTL Sports | May 28, 2021 | Photo courtesy Chris Manning
BLOOMSBURG — Early errors hurt Canton in their 9-2 loss to Sayre in the District IV, Class AA baseball semi-finals.
Sayre used errors in the first and third innings to go up 4-0. Canton got a run back in the top of the first, cutting it to 4-1.
However, Sayre's bats woke up in the bottom half of the inning, as they scored three more runs to take a 7-1 lead. They added two more runs in the bottom half of the fifth to go up 9-1.
Canton got another run in the sixth for the 9-2 final.
Weston Bellows (2-for-3) led Canton at the plate, as Carter Route (1-for-3) also had a hit. Cooper Kitchen, and Evan Landis both scored, while Hudson Ward had an RBI.
Route took the loss, going 3 1/3-innings to strikeout one, with three walks, three hits, and seven runs, three of which were earned.
Joel Schoonover then pitched two-thirds of an inning, striking out two with one hit.
Bellows tossed an inning, striking out one, with two walks, one hit, and two earned runs.
Brendan Matthews then threw, but didn't record an out, walking two batters. Kitchen finished out, striking out one.