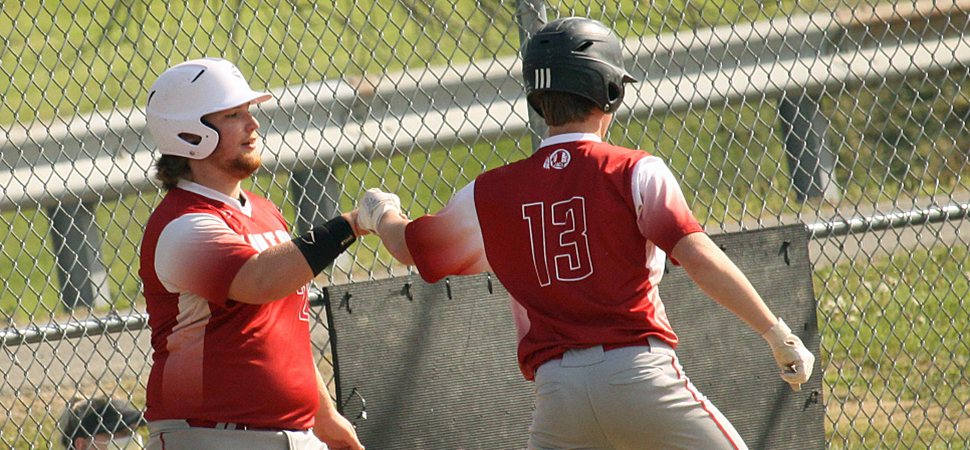 Warriors end regular season with 21-5 win over NEB
By: Chris Manning | NTL Sports | May 20, 2021 | Photo courtesy Chris Manning
Canton routed NEB 21-5 in NTL baseball action to end the regular season.
Hudson Ward (2-for-5) had a double, with three runs, and an RBI, as Weston Bellows (2-for-3) scored twice, with 2-RBI. Joel Schoonover (1-for-1) had a double, with four runs scored, while Carter Route (2-for-3) had 3-RBI, with two runs scored.
Cam Bellows (1-for-3) knocked in four runs, with a run scored, Cooper Kitchen (1-for-4) scored, and had an RBI, Timmy Ward (1-for-2), score twice, and had an RBI, with Tyler Jannone (1-for-1) also getting a hit. Evan Landis scored twice, and had 2-RBI, with Brenen Taylor, Bailey Ferguson, Connor Baillie, and Hayden Ward all scoring. Baillie also had an RBI.
Hayden Ward started, and got the win, going two innings to strikeout one, with three walks, one hit, and one earned run. Kitchen pitched the next two innings, with a strikeout, three hits, and one unearned run.
Baillie tossed the final two innings, striking out two with a walk, three hits, and three runs, one of which was earned.