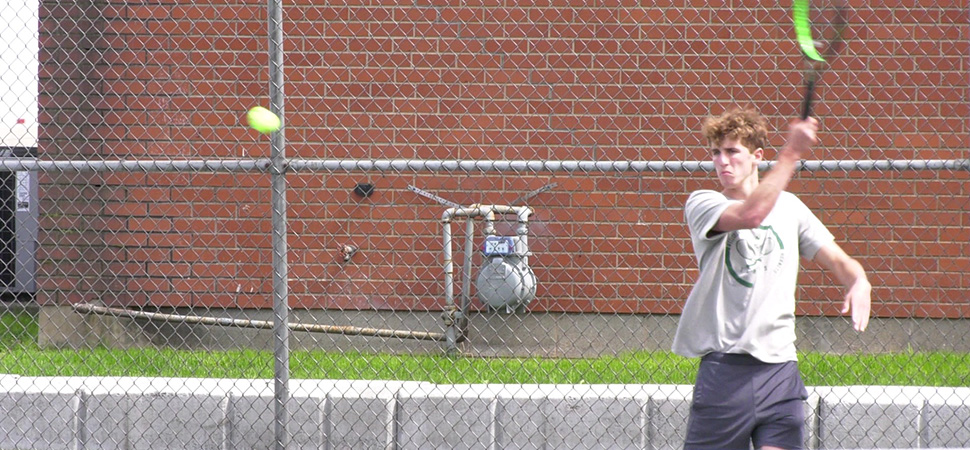 Poirier Named NTL Tennis Player of the Year
By: Ed Weaver | NTL Sports | July 15, 2021 | Photo courtesy The Home Page Network
Senior Will Poirier was named the Northern Tier League's Boys Tennis Player of the Year as the league announced its all-star teams on Thursday, July 15.
In 15 singles matches this season Poirier went 13-2 while helping guide the Hornets to the semi-finals on this year's PIAA District IV Boys Tennis team tournament. Poirier and teammate Zach Singer also captured this year's Boys Tennis doubles district championship. In three years on tennis Poirier was 33-4 overall, including going a perfect 10-0 his freshman year.
Joining Poirier on the All-Star team are Singer and juniors Joseph Doty, Dustin Benedict, Liam Manning, and Owen Richardson. Singer and Doty were both 1st team selections while Benedict, Manning, and Richardson were 2nd team selections.
Singer led the Hornets' with a 14-2 singles record and Doty was 3rd behind Singer in Poirier with a 12-1 singles record.
Benedict, Manning, and Richardson were the Hornets' primary doubles players. Richardson and Benedict went 9-4 overall as a pair while Richardson was a combined 11-5. Manning was a combined 9-2.
WellsboroAthletics.com would like to congratulate Will, Zach, Joseph, Dustin, Liam, and Owen on their all-star selections.
View the complete 2021 NTL Boys Tennis All-Star team.