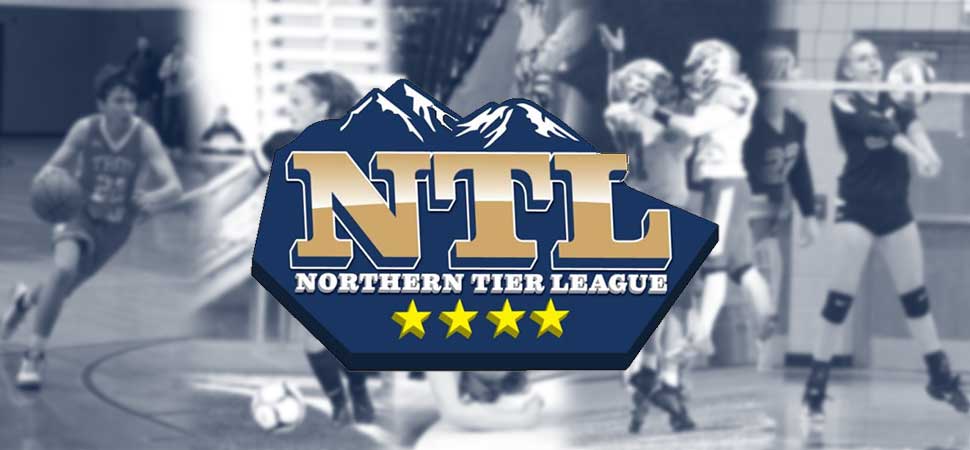 NTL Announces 2021 XC Hall of Fame Class
By: Chris Manning | Northern Tier Sports Report | October 26, 2021
The NTL Cross-Country Hall of Fame has voted in five more runners, one more coach, and one more team for the 2021 Class.
The five runners are Sayre's Tim Cron, Mansfield's Joanne Kent, Troy's Sonja (Shedden) Davy, and Wyalusing teammates Lauren Barrett and Jenny Stevens.
The coach for 2021 is Wyalusing's Jim Schools, while the team is the 2013 NEB boys squad.
RUNNERS
Tim Cron, Sayre
Cron was a 2-time state medalist, taking 11th in 1996, and eighth in the 1997. He is a 2-time fourth place finisher at the District IV Championships, and was top three in back to back years at the NTL Coaches' Invitational.
Cron had two top 10 finishes at the Montrose Invitational, was third at the Mansfield Invitational in 1996, and took fifth at the Footlocker Northeast Regional in the Junior Class Race of 1996.
He had also set the course record on his home course by the time he graduated.
Cron would go on to be an All-American at Edinboro University.
Joanne Kent, Mansfield
Kent was a 4-time top 20 place finisher at the PIAA Championships back in the 1970's.
She took 14th three times (1976, 1977, 1978) and was 16th her senior year in 1979.
Sonja (Shedden) Davy, Troy
Davy ran at Troy from 1994-1997.
She was the NTL Runner of the Year in 1997, taking second at the PIAA Championships. She also ran at the Mid-East Cross-country Championships that year.
She competed collegiately at UCF from 1998-2001, and earned the Freshman of the Year Award, was the Trans-American Athletic Conference Runner of the Year (1999-2000), and an NCAA All-Region member (2000-2001).
Davy was All-Conference all four years she ran, and was the first UCF runner to reach Nationals. She broke six records at UCF, and currently holds four of them.
Lauren Barrett, Wyalusing
Barrett was a 3-time state medalist - 14th in 2000, 10th in 1999, and 15th in 1998.
She was also a member of the 1999 Wyalusing girls' team that was runner-up at states.
Jenny Stevens, Wyalusing
Stevens was a 3-time state medalist - 14th in 2002, 19th in 1002, and 17th in 2000.
She was also a member of the 1999 Wyalusing second place squad.
COACH
Jim Schools, Wyalusing
Schools has been coaching since 1990 and has won seven NTL boys' titles (1994, 1995, 1996, 2018, 2019, 2020, and 2021), and five NTL girls' titles (1999, 2011, 2019, 2020, and 2021).
He's won five District IV boys' titles (1995, 1996, 1997, 2018, and 2019), and three girls' titles (1999, 2019, and 2020).
His girls' team took second at the 1999 PIAA Championships, and his runners have a total of 17 states medals.
TEAM
2013 NEB Boys' Team
The 2013 version of Northeast Bradford was the follow-up to the 2012 state championship team. They were NTL champions (9-0), NTL Coaches' Invitational Champions, District IV Champions (Class A), and took third at the PIAA Championships.
The team consisted of two states medalists - Brandon Devonshire and Garret Smith - along with Levi Upham, Austin Senn-Bishop, Ben Horton, Sam Beers, and Brian Horton.