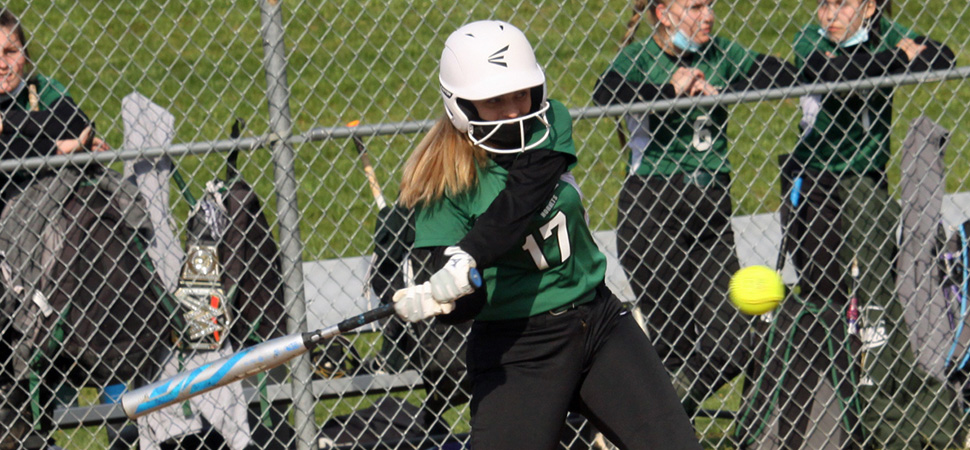 Lady Hornets fall to Wyalusing on walk-off home run
By: Ed Weaver | NTL Sports | April 21, 2021 | Photo courtesy Chris Manning
A home run by Janelle Johns lifted the Wyalusing Lady Rams over the Wellsboro Varsity Softball team on Tuesday, April 20 by the final score of 6-5.
The loss ends a four-game win streak by the Lady Hornets.
"Today was a solid outing against a quality pitcher," said head coach Ron Brought. "Getting 11 hits (2 home runs by English and Abernathy) and putting runners on base in 6 of 7 innings is the type of effort you want. Even when we fell behind late in the game the girls were able to respond with a spectacular running catch by Jessa Lohr and a two out home run by Jordyn to tie the game. The resiliency these young ladies demonstrate night after night is amazing."
The Lady Hornets took an early 4-0 lead in the first inning as sophomore Jordyn Abernathy singled and senior Kerrah Clymer reached on error to but two aboard for junior Emma Coolidge. Coolidge doubled to score both Abernathy and Clymer, then she scored an at bat later as senior Chelsie English homered. Wellsboro held their 4-0 lead until the bottom of the third when Wyalusing added three runs to cut the lead to one. The Lady Rams added two more runs in the bottom of the 5th to take the lead at 5-4.
Wellsboro tied it up at 5-all later in the top of the 7th on a solo home run by Abernathy before Johns' homer in the bottom half of the inning.
Clymer, English, Coolidge, and Abernathy all had 2 hits each on the afternoon while sophomore Madaline Bordas, senior Jena Boyce, and sophomore Rylie Boyce added single hits. Coolidge and English both had 2 RBIs.
Clymer pitched a complete game allowing 6 runs (5 earned) on 8 hits with a walk and 8 strikeouts.
The loss drops the Lady Hornets' to 6-2 (4-2 NTL Large School Division). The team is back in action on Friday, April 23 at Galeton.