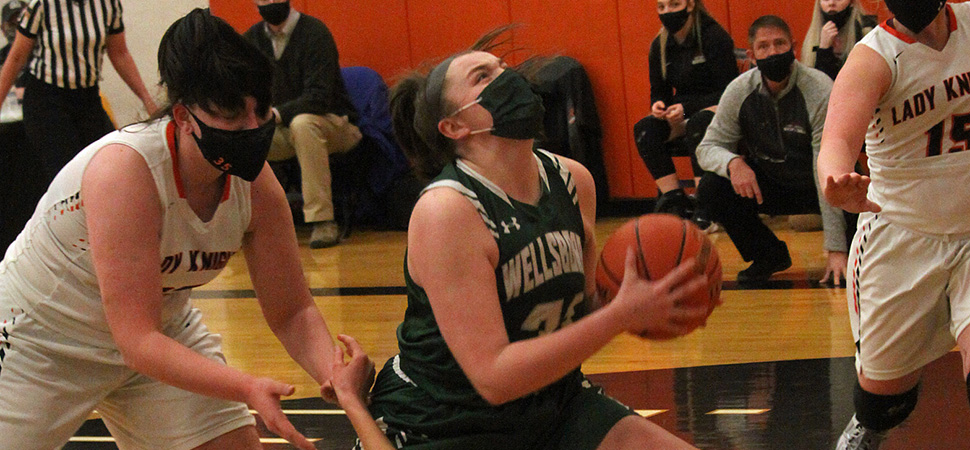 Lady Hornets fall to Towanda in D4 Quarterfinals
By: Ed Weaver | NTL Sports | March 6, 2021 | Photo courtesy Chris Manning
The Wellsboro Varsity Girls Basketball team's season came to an end in the opening round of the PIAA District IV Class AAA playoffs against Towanda on Friday, March 5.
The Lady Knights jumped out to an early 9-1 lead and led 20-3 after the opening 8 minutes of post-season play and then never looked back. Wellsboro trailed 29-7 at the half and 38-15 after the third quarter. Towanda won 51-19, their third win over the Lady Hornets this season.
Junior Emma Coolidge led the Lady Hornets with 10 points. Senior Bailey Monks added 3 points while senior Sarah Mosher, junior Abbye Cavanaugh, and sophomore Rylie Boyce added 2 points apiece.
Paige Manchester led all scorers with 22 points.
Coolidge finished the year with 159 points, Monks had 117, and Boyce rounded out the top three scorers with 55 points.
Wellsboro finishes the season with a 6-9 (5-7 NTL Large School Division) record.