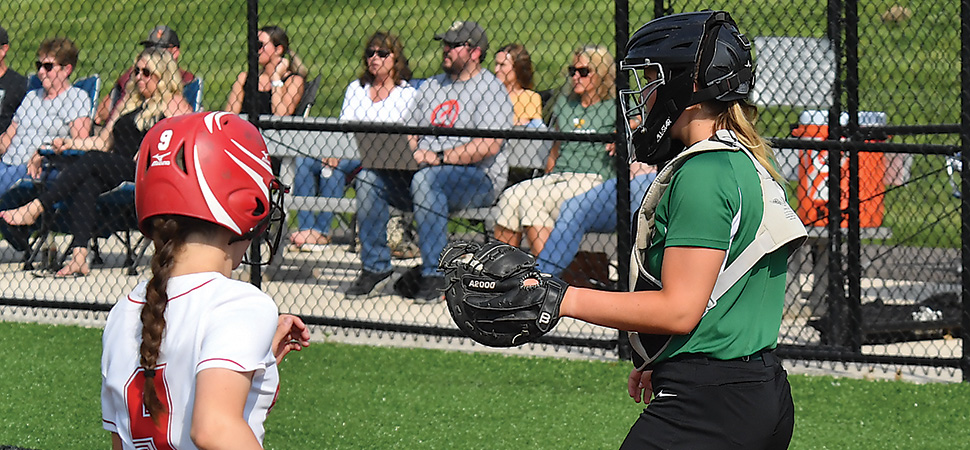 Lady Hornets fall to 4th seeded Bloomsburg
By: Ed Weaver | NTL Sports | May 26, 2021 | Photo courtesy Jimmy May/Press Enterprise
The 5th seeded Wellsboro Varsity Softball team fell 12-1 in 5 innings to Bloomsburg in the quarterfinals of the PIAA Class AAA playoffs on Tuesday, May 25.
Things looked promising for the Lady Hornets early on as they scored the game's opening run. After sophomore Jordyn Abernathy reached 1st on an error and senior Jena Boyce walked, senior Chelsie English ripped a single to center field to score Abernathy to make it 1-0 Wellsboro.
That would be all the runs the Lady Hornets would score, however, as the Lady Panthers scored 12 unanswered runs over 3 innings, including a pair of home runs in the 2nd inning, to secure the win.
Bloom's Ellen Hull threw a one-hitter over the remaining 4 innings to keep the Lady Hornets scoreless. She also struck out 7 batters on the afternoon.
Wellsboro's 2nd hit of the game came in the top of the 5th by Boyce. The hit loaded the bases after Abernathy and junior Abbye Cavanaugh drew walks, but the Lady Hornets were unable to capitalize on that and the game came to an end as Bloom was up 11 runs after the top of the 5th inning.
Boyce and English finished the afternoon both 1-for-2. Senior Kerrah Clymer started on the mound and pitched two full innings. Sophomore Rylie Boyce finished the game after replacing Clymer after the first two batters in the 3rd inning.
The loss ends the Lady Hornets' season with a 15-6 record (10-5 NTL Large School Division). Bloomsburg advances to play #1 seed Loyalsock on Friday at the Moser Complex in Turbotville.