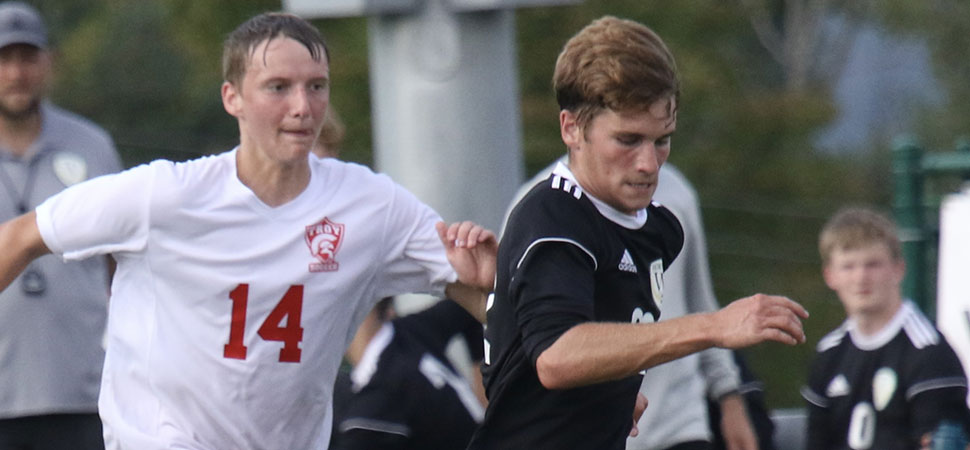 Hornets top Troy, 5-1
By: Ed Weaver | NTL Sports | September 19, 2021 | Photo courtesy Lance Larcom
The Wellsboro Varsity Boys Soccer team scored a 5-1 win over Troy at home on Saturday, September 18.
"This was our second consecutive match that we were able to create double digit shots on goal," said head coach Todd Fitch. "We also did a good job of limiting their opportunities. We need to continue to develop our ability to finish our shots after creating the opportunities."
Despite an early Trojan goal the Hornets battled back with two goals of their own in the first half to take a 2-1 lead. Senior Owen Richardson struck first with 22 minutes remaining on an assist by junior Jack Poirier. Poirier later put the Hornets in front as junior Sam Rudy assisted to make it 2-1. The Hornets then went on to score three goals in the second half, one by Richardson on a penalty kick, a second by Poirier (sophomore Caden Smith assist), and one by senior Ethan Barlett (Smith assist).
Wellsboro had 14 shots on goal to Troy's 6. They also had a 5-2 advantage in corner kicks. Junior Aiden Gehman made 3 saves in goal.
There was no JV game.
The win improves the Hornets' record to 3-1-2 (3-0-1 NTL). The team is back in action on Tuesday, September 21 at Athens.