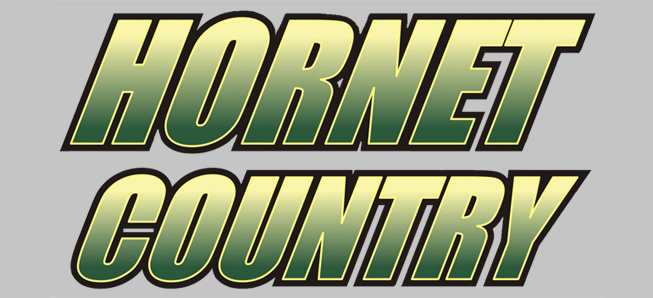 Hornets pick up first win of the season over Canton, 72-64
By: Garrett Carr | NTL Sports | January 18, 2021
After letting a sixteen point fourth quarter lead slip away in their opener against Athens Friday night, Wellsboro knew things would have to be different going forward late in games. So, when Wellsboro's seventeen point third quarter lead dwindled to five with six minutes left in the fourth quarter, the tension at Canton Elementary School was palpable.
Instead of waiting for Canton's pressure to come to them, Wellsboro attacked the Canton press, getting easy buckets down the stretch as Wellsboro cooled off a red hot start for Canton, 72-64.
"We talked about how we want to punish people when they pressure you," Hornet coach Steve Adams said. "Tonight we attacked the press and got easy buckets."
That was never more evident than in a crucial sequence with 3:30 to go in the fourth quarter. After Canton scored to cut the Wellsboro lead to eight, Wellsboro's Darryn Callahan took the inbounds pass and attacked the canton defense, drawing two canton defenders and hit Liam Manning for a runout layup to put Wellsboro up ten. That pass was indicative of Callahan's improvement from last year to this year. The junior was a three and D player last year, but has improved his off the dribble game and was a devastating off ball cutter Monday night. Multiple times Canton doubled Manning in the post and Callahan cut through the lane like a bull, received the ball, and finished efficiently en route to 19 points and 10 rebounds.
"Last year I hung around the three point arc too much and this year I'm looking to attack the rim," Callahan said.
Wellsboro trailed early on against the 3-0 Warriors, 9-3. But a strong close to the first quarter, buoyed by a Drew Manning three to bring the Hornets within 2, 15-13, at the buzzer.
When Canton star Isaiah Niemczyk (20 points) picked up his third foul with 5:50 to go in the second quarter, Wellsboro went on a big run. Sophomore Peyton McClure, in just his second career game, scored 13 points in the second quarter, including 3-3 from the three point line, as Wellsboro won the second quarter 25-10 and never trailed again.
"It's just playing with confidence, letting the game come to you," said McClure, who led all scorers with 21 points.
So much opens up for Wellsboro through Liam Manning, though. The 6-foot, 5-inch center added strength in the off-season, and has improved as a passer. His 14 points, 10 rebounds, and 5 assists anchored Wellsboro.
"I'm going through my reads better on offense," said Manning. "I know if they double me, someone has to be open and I'm going to find them."
Wellsboro also won the JV game, 41-33, behind 18 points from freshman Hayes Campbell and 11 from sophomore Cameron Brought.
The Hornets (1-1, 1-1 NTL Large School Division) are back in action on Wednesday, January 20 at Williamson.