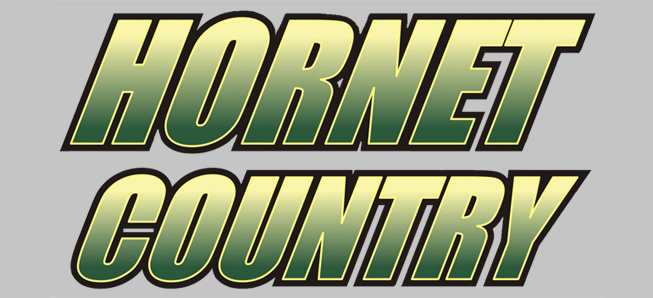 Hornets double up Wyalusing, 8-4
By: Ed Weaver | NTL Sports | May 11, 2021
The Wellsboro Varsity Baseball team won their 8th game of the season in an 8-4 win over Wyalusing on Monday, May 10.
"We played a very solid ball game," head coach Steve Adams said. "We got timely hitting and solid production throughout the line up. This was a good team win. Now we have to focus on Towanda. We are taking it one game at a time."
The Hornets scored two runs in the first two innings to take an early lead. In the bottom of the 1st sophomore Cameron Brought scored junior Darryn Callahan on a single and an errant throw after Callahan walked the previous at bat, then in the 2nd freshman Caden Smith scored on a wild pitch. The Rams added two runs to tie the game in the top of the 3rd but it didn't last long as the Hornets added another run in the bottom half of the inning on a solo home run by senior Kaeden Mann.
Wyalusing again tied the game up at 3-all in the top of the 4th, but again the Hornets' offense answered in the bottom half of the inning. This time, the Hornets scored 3 run to go up 6-3. Sophomore Conner Adams stole home to break the tie then Brought scored on an RBI single by senior Zach Rowland to make it 5-3. The final run of the inning came on an error that Mann took advantage of.
The Rams got a run back in the top of the 5th but again the Hornets scored in the bottom half of the inning. Wellsboro added two more runs, one by Smith on another wild pitch and the other by senior Brock Hamblin on a Brought ground out.
Rowland led the Hornets at the plate as he went 2-for-4. Adams, Smith, Brought, Hamblin, Mann, and junior Dylan Abernathy added the rest of the Hornets' 11 hits. Rowland pitched 6 & 2/3 innings to earn the win, allowing 4 runs on 6 hits with 2 strikeouts. Hamblin pitched the final 1/3 inning with a hit and a strikeout.
The win improves the Hornets' record to 8-6 (8-4 NTL Large School Division). The team is back in action later this afternoon at Towanda.