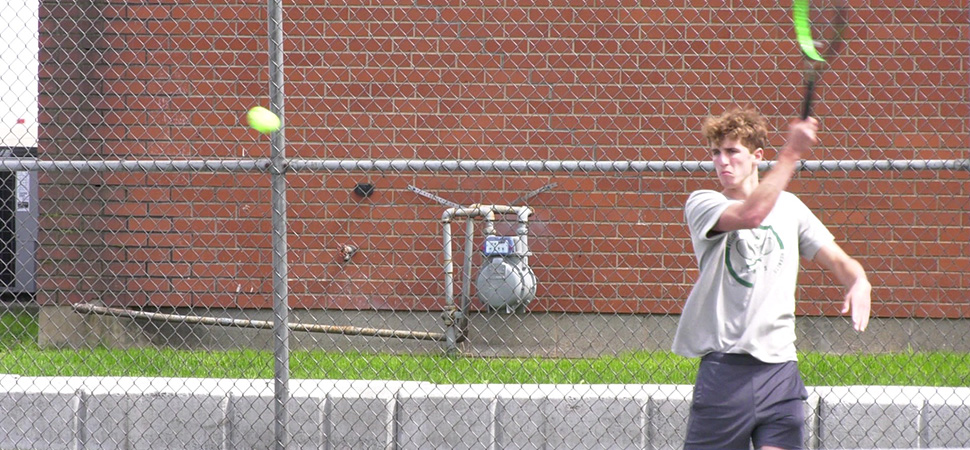 Hornets beat Milton 4-0 in D4 Quarterfinals
By: Ed Weaver | NTL Sports | May 12, 2021 | Photo courtesy The Home Page Network
The Wellsboro Boys Tennis team beat Milton 4-0 in the PIAA District IV Quarterfinals at Packer Park on Tuesday, May 11.
"The entire team showed a tremendous amount of determination today," head coach Andy Borzok said. "We had some close matches and managed to come out on top in all of them. I'm incredibly proud of each player and look forward to watching them play again on Thursday."
Singles Results
Will Poirier def. Jamir Wilt 6-7 (4-7), 6-3, 6-2
Zach Singer def. Brodey Scoggins 6-4, 6-3
Joseph Doty def. Jose Oyola 6-2, 6-1
Doubles Results
Owen Richardson/Dustin Benedict def. Camden Scoggins/Conner Smith 5-7, 6-4, 7-6 (9-7)
Liam Manning/Hayne Webster vs. Trace Witter/Jaydon Cottage 6-0, pulled
The win improves the Hornets' record to 14-1. Next up for #1 Wellsboro is #5 Central Columbia in the PIAA District IV Semi-Finals at Williamsport High School at 1:00 p.m on Thursday, May 13.