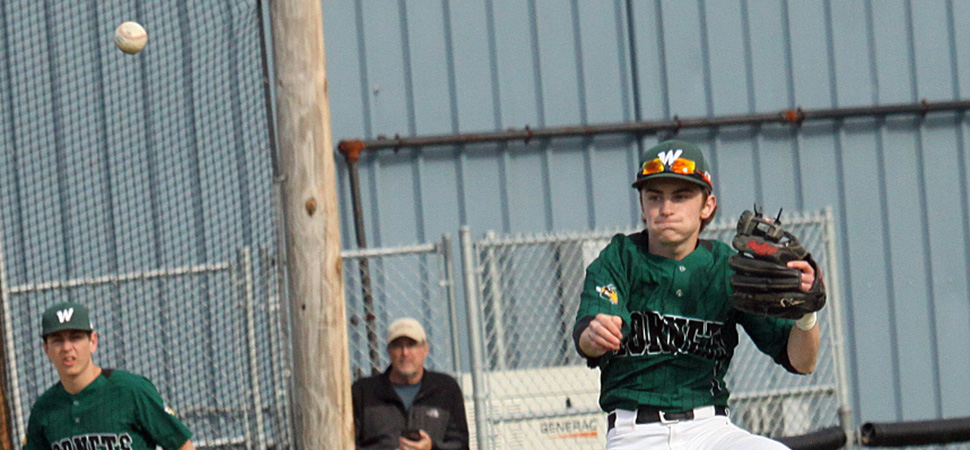 Hornets 10-run Towanda
By: Ed Weaver | NTL Sports | May 12, 2021 | Photo courtesy Chris Manning
The Wellsboro Varsity Baseball team beat Towanda 12-2 in 5 innings on Tuesday, May 11.
"We showed good plate discipline and Brock pitched another solid game," head coach Steve Adams said. "We had no errors on defense again. It was a good team win."
The Hornet offense wasted little time by putting up 4 runs during their first at bat. Sophomore Conner Adams scored on a sac fly by junior Isaac Keane then junior Darryn Callahan scored on a RBI single by senior Kaeden Mann to make it 2-0. Sophomore Cameron Brought scored two at bats last as junior Dylan Abernathy drew a walk then Mann scored as senior Brock Hamblin drew a walk.
After a scoreless 2nd inning by both teams Wellsboro added two more runs in the top of the 3rd. With two outs Hamblin reached on error then scored the next at bat as Adams singled to right field. Adams later scored on a grounder by Brought to push the lead to 6-0. Both teams would add a run in the 4th but Wellsboro's offense exploded again in the 5th for 5 more runs to put the game away.
Adams and Mann both went 3-for-4 at the plate to lead the Hornets. Both had RBIs and Adams scored 3 runs while Mann scored two. Keane was 2-for-3 with with 2 RBIs and a run scored, junior Brody Morral and freshman Caden Smith each had hits, with Morral's being a double, and RBIs. Morral also scored a run. Abernathy finished 1-for-4 but had 4 RBIs and scored a run. Brought drew two walks and scored 2 runs. Hamblin pitched a complete game, allowing 2 runs on 7 hits with 2 strikeouts.
The win improves the Hornets to 9-6 (9-4 NTL Large School Division). The team is back on the road this afternoon at Sayre.