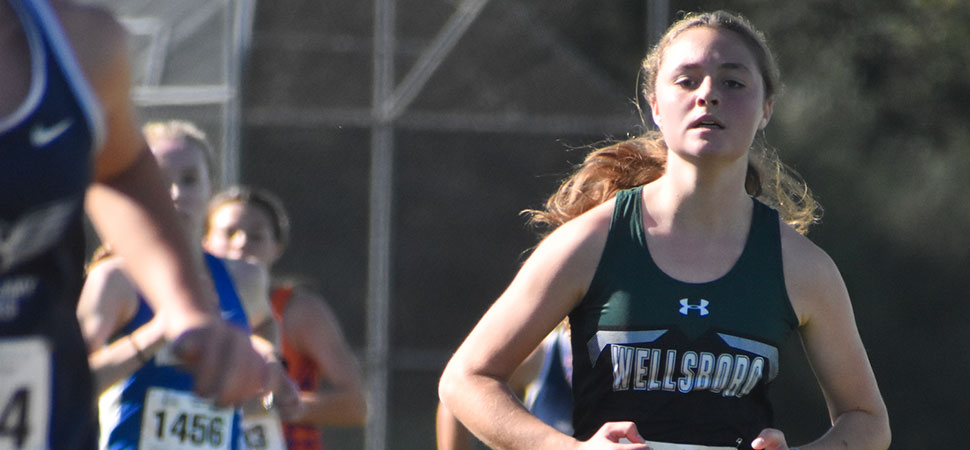 Hornet XC teams close out season at District Championships
By: Ed Weaver | NTL Sports | October 29, 2021 | Photo courtesy Nick Coyle
The Wellsboro Cross Country teams closed out the season at the PIAA District IV Championships at Bloomsburg University on Thursday, October 28.
The Lady Hornets finished 9th overall in Class AA with 226 places. The Hornet boys did not have enough runners to score as a team in Class A.
In the girls race junior Havah Simcox finished 34th overall in 23:06. Junior Madeline Gage (23:57) was 46th, senior Madeline Bryant (24:41) was 55th, freshman Megan Robbins (25:25) was 63rd, junior Julia DeCamp (25:27) was 64th, sophomore Emily Morris (27:25) was 77th, sophomore Madison Robbins (28:09) was 79th, and sophomore Maddy Callahan (30:01) was 85th.
In the boys race freshman Joseph Busch (20:07) was 34th, senior Gabe Guignard (20:23) was 39th, freshman Chris Greenawalt (22:00) was 49th, and freshman Jullian Linden (25:50) came home 67th.
View the Class AA girls results.
View the Class A boys results.