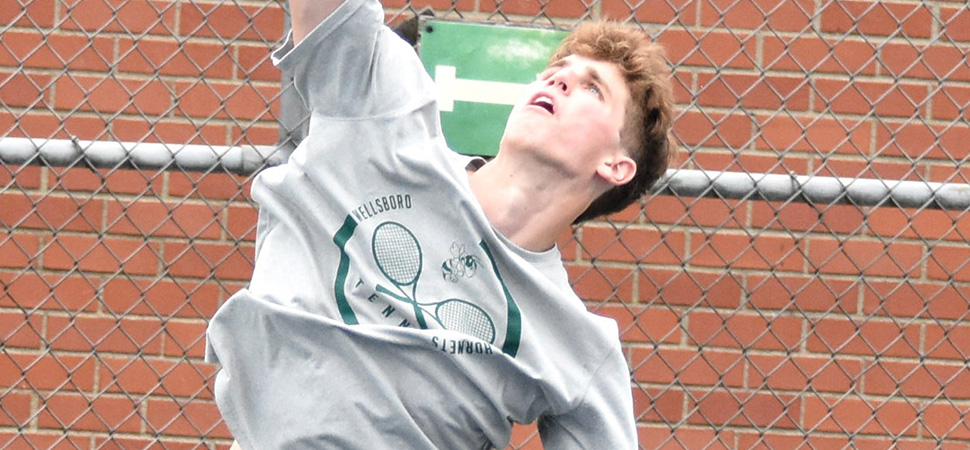 Hornet Tennis sweeps CV, improve to 7-0
By: Ed Weaver | NTL Sports | April 14, 2021 | Photo courtesy Brian Fees
The Wellsboro Boys Tennis team ran their win streak to 7 after they shutout Cowanesque Valley 5-0 on Tuesday, April 13 at Packer Park.
Singles Results
Will Poirier def. Arch Ackley 6-0, 6-1
Zach Singer def. Caydon Stone 6-0, 6-0
Connor Pierce def. Brett Meise 6-1, 7-5
Doubles Results
Jacob Abadi/Gavin Gardner def. Ben Doran/Maverick Graves 6-1, 6-0
Owen Richardson/Dustin Benedict won via forfeit
"We had a great performance from everyone," head coach Andy Borzok said. "Connor was able to notch his first win of the season, and Jacob and Gavin put together a solid win at doubles. Will and Zach continue to improve, and they are looking to be perhaps the two most dominant singles players in the league. We're looking forward to testing ourselves against Towanda."
The win improves the Hornets to 7-0 (3-0 NTL). The team will be back in action later this afternoon on the road in Towanda.