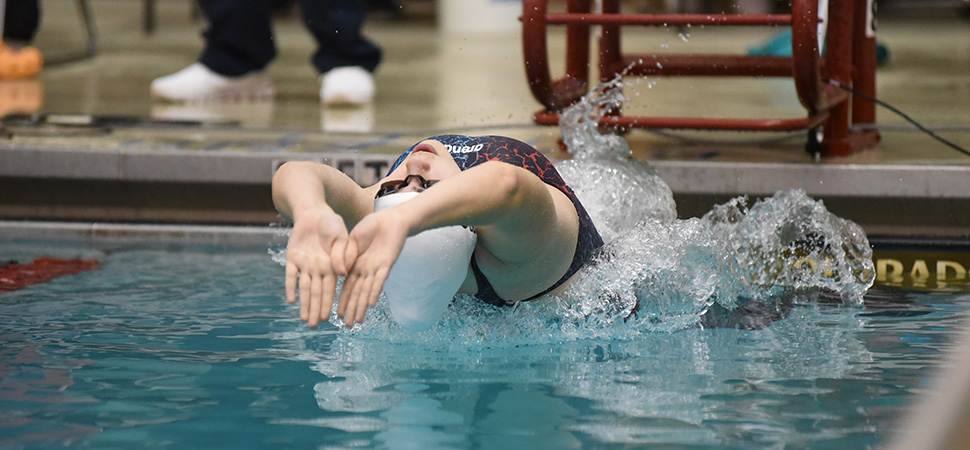 Hornet swimmers wrap up season at District Championships
By: Ed Weaver | NTL Sports | March 5, 2021 | Photo courtesy Brett Crossley/Northcentralpa.com
The Wellsboro Swim team completed the 2020 season at Williamsport Area High School on Wednesday and Thursday, March 3-4, 2021 during the PIAA District IV Championships.
This year's championships were split into two days due to COVID-19 restrictions. The boys swam on Wednesday while the girls swam Thursday.
On Wednesday sophomore Hayne Webster swam 1:04.52 in the 100 Backstroke to take home 6th place and 2:19.07 in the 200 IM for his second 6th place finish on the evening.
On Thursday freshman Caralyn Warner placed 10th in the 50 Freestyle in 28.43 and 9th in the 100 Backstroke (1:12.14). Fellow freshman Madison Robbins was 15th in the 50 Freestyle in 29.15 and 7th in the 100 Breaststroke (1:21.35).
"All 3 kids did really well this season," said coach Michele Warner. "Due to COVID, our season was cut short by weeks. A reduced season and limited access to pools made it challenging to get practice time. The kids were practicing in hotel pools and joined swim clubs an hour away to get pool time. Their dedication to the sport showed by making it to districts. They fact that they are freshman and sophomores, we will see even more from them in the coming years."
View complete results of Wednesday's PIAA District IV Boys Swimming Championships.
View complete results of Thursday's PIAA District IV Girls Swimming Championships.