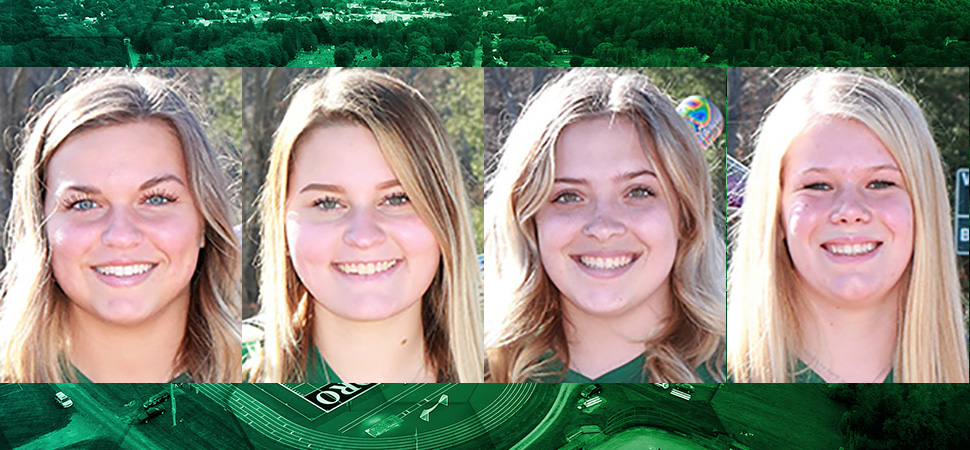 Four Lady Hornets named to NTL Softball All-Star team
By: Ed Weaver | NTL Sports | June 16, 2021
Four members of the Wellsboro Varsity Softball team were named to the NTL All-Star team on Wednesday, June 16.
Seniors Kerrah Clymer, Chelsie English, and Jena Boyce and sophomore Jordyn Abernathy represented Wellsboro on the team. Clymer and English were both 1st team selections while Boyce and Abernathy were 2nd team picks.
Clymer led the Lady Hornets in nearly every statistical category this season. She recorded 34 hits, 32 runs scored, 3 triples, 7 home runs while hitting .486 with an on base percentage of .575 and a slugging percentage of .957. She also went 10-5 (.667) from the circle with 83 strikeouts.
English led Wellsboro with 29 RBIs on the season while going 21-for-68 (.309) at the plate. She also recorded 18 runs, 6 doubles, and 5 home runs. Behind the plate she threw out all 9 runners that attempted to steal on her.
Boyce tied for 2nd on the team with 31 hits. She scored 25 runs, had 2 doubles, 2 triples, one home run, and had 23 RBIs. In the field Boyce had 28 put outs, 41 assists, and had a .841 fielding percentage.
Abernathy led the team with 13 stolen bases, had a .952 fielding percentage with 42 put outs and 18 assists, recorded 28 hits, scored 28 runs, with 7 doubles, 2 triples, and one home run.
WellsboroAthletics.com and WellsboroSoftball.com would like to congratulate Kerrah, Chelsie, Jena, and Jordyn on their all-star selections.
View the complete 2020-21 NTL Softball All-Star teams.