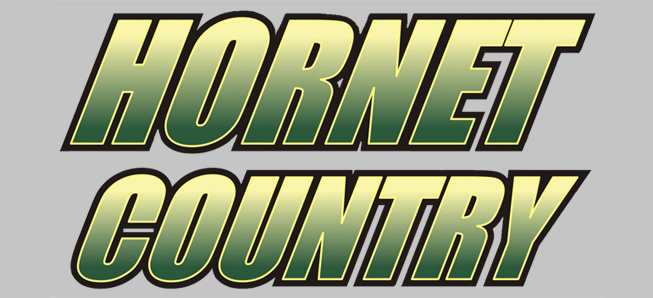 Fifth inning rally leads Hornets past Mansfield
By: Ed Weaver | NTL Sports | April 9, 2021
After trailing 4-2 the Wellsboro Varsity Baseball team put together a six-run 5th inning to top rival North Penn-Mansfield 10-7 on Thursday, April 8.
"We were able to grind out a win at rival field which is a good sign," head coach Steve Adams said. "We were down going into the fifth and put together a lot of quality at bats. Brock Hamblin and Zach Rowland pitched well. We are improving with every game. I like the approach if this team."
The Hornets took an early lead on a two-run home run by junior Darryn Callahan that also scored senior Kaeden Mann. The Tigers tied the game up in the bottom half of the inning then took the lead with 2 runs in the bottom of the 3rd.
The 5th inning was when the Hornets' bats came alive.
Sophomore Conner Adams singled to lead off the inning then later scored when sophomore Cameron Brought was hit by a pitch with the bases loaded. Junior Dylan Abernathy late walked with the bases still juiced to score Callahan to tie the game then took the lead back over for good as freshman Caden Smith singled to score junior Isaac Keane. Brought and Abernathy scored the next at bat on a single to third by Blake Hamblin, then Smith scored to close out the inning on a base hit by Adams.
North Penn-Mansfield scored a run in the bottom of the 5th to cut it to an 8-5 game, but the Hornets added 2 more runs in the top of the 6th and withstood a 2-run Tiger attempted rally in the bottom of the 6th to pull off the win as neither team scored in the 7th inning.
Callahan led the Hornets at the plate as he finished 3-for-3 with a home run, a double, and 2 walks. Adams was 2-for-4 while Blake Hamblin, Smith, Keane, Brought, Abernathy, and Mann all added hits.
Brock Hamblin started on the mound and collected the win for Wellsboro. He scattered allowed 5 runs (3 earned), 7 hits (2 home runs) against 25 batters, walked one, and struck out 6. Rowland came on in relief for the final two innings and allowed 3 hits, 2 runs (both earned), and struck out 4.
The win improves the Hornets' record to 2-1 (2-1 NTL Large School Division). The team is back in action later this afternoon as they travel to Shikellamy for a non-league game.