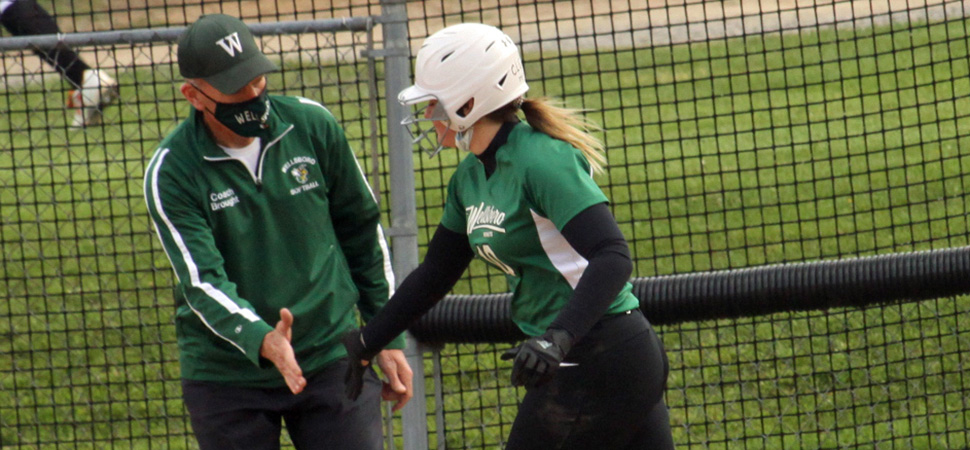 English Grand Slam leads Lady Hornets past Towanda
By: Ed Weaver | NTL Sports | May 12, 2021 | Photo courtesy Chris Manning
A grand slam by senior Chelsie English sparked a 7-run 2nd inning that led the Wellsboro Varsity Softball team to an 11-8 win over Towanda on Tuesday, May 11.
"Today was a good test for our team," head coach Ron Brought said. "After playing Saturday and Monday against two strong teams it would've been easy to come out this afternoon and let a Towanda team that's been winning take one from us. We were able to capitalize on Towanda's errors and got some clutch hits. Chelsie's grand slam was a bit of a wake up call for us to start playing our brand of softball."
Trialing 1-0 after the 1st inning the Lady Hornets scored 7 runs in the top of the 2nd to take a quick lead. Sophomore Madaline Bordas crossed home plate first then junior Abbye Cavanaugh and sophomore Jordyn Abernathy scored on a single by senior Kerrah Clymer before English's grand slam scored her, Clymer, senior Jena Boyce, and junior Emma Coolidge.
Towanda rallied in the bottom half of the inning with 5 runs to cut Wellsboro's lead to a run, but the Lady Hornets had another productive inning as they scored 4 runs in the top of the 4th. After Clymer got on base after an error on the catcher after striking out Boyce hit an RBI single to score her. Boyce and Coolidge later scored as English hit a two-run double, then later scored to make it an 11-6 game.
Towanda managed to score runs in both the 6th and 7th innings but were unable to produce any more as the Lady Hornets held on for the win.
Coolidge went 2-for-2 and drew 2 walks at the plate to lead Wellsboro while English was 2-for-5 with a double and grand slam and 6 RBIs, placing her 2nd all-time behind Becky Reese's 7 in 1995. Clymer, Boyce, and Abernathy added Wellsboro's remaining 3 hits of their 7. Sophomore Rylie Boyce started on the mound and went 3 innings (6 runs, 6 hits) before Clymer came on in relief for the final four. Clymer earned the win as she struck out 5 while allowing 2 runs (1 earned) on 6 hits.
The win improves the Lady Hornets' record to 12-4 (9-4 NTL Large School Division). The team is back in action later this afternoon at Sayre.