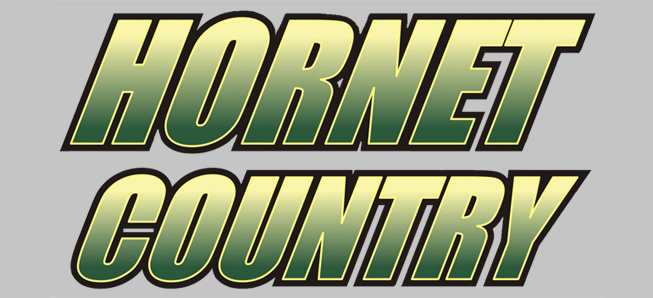 Clymer homer gives Lady Hornets 10-inning win over Canton
By: Ed Weaver | NTL Sports | April 18, 2021
Senior Kerrah Clymer hit a 2-run home run with 2 outs in the bottom of the 10th inning to give the Wellsboro Varsity Softball team an 8-6 win over Canton on Saturday, April 17.
"We played a very good Canton team that is well coached," head coach Ron Brought said. "They play hard for every out and we matched them out for out, inning for inning. We once again executed in all three phases of the game. We simulate high pressure at bats in practice and it's such a treat to see the girls come through in those pressure situations during a game. Playing in and winning games like we've had this week will only help us, harden us, for a post season run."
After a scoreless first three innings Canton got two runs in the top of the 4th to take the game's first lead. Wellsboro answered back in the bottom half of the inning on a home run by sophomore Madaline Bordas to cut into Canton's lead. The Lady Hornets later tied the game an inning later as junior Emma Coolidge scored off a double by senior Chelsie English. Canton made it a 3-2 game in the top of the 6th with a run, but again in the bottom of the inning the Lady Hornets retook the lead. This time, senior Jessa Lohr and sophomore Rylie Boyce scored on a triple by junior Abbye Cavanaugh, giving Wellsboro a 4-3 lead.
Canton tied the game in the top of the 7th with a run to force extra innings, then later scored 2 runs in the top of the 10th to take a 6-4 lead. As the game headed into the bottom of the 10th, Bordas started the inning at 2nd due to being the last runner out the previous inning. She scored on a RBI single by Boyce to make it a 6-5 game. Sophomore Jordyn Abernathy hit into a fielder's choice that got Boyce out before Clymer stepped to the plat with 2 outs to hit her game-winning homer.
Coolidge went 3-for-5 at the plate to lead the Lady Hornets. Both Bordas and Boyce were 2-for-5 with Bordas going yard, while Clymer, Lohr, senior Jena Boyce, English, and Cavanaugh had hits. Clymer won her 4th game from the mound as she pitched a complete game. She allowed 6 runs (5 earned) on 11 hits and 2 walks while striking out 7 on 114 pitches.
The win improves the Lady Hornets' record to 5-1 (4-1 NTL Large School Division). The team is back in action on Monday, April 19 for a non-league game against Coudersport.