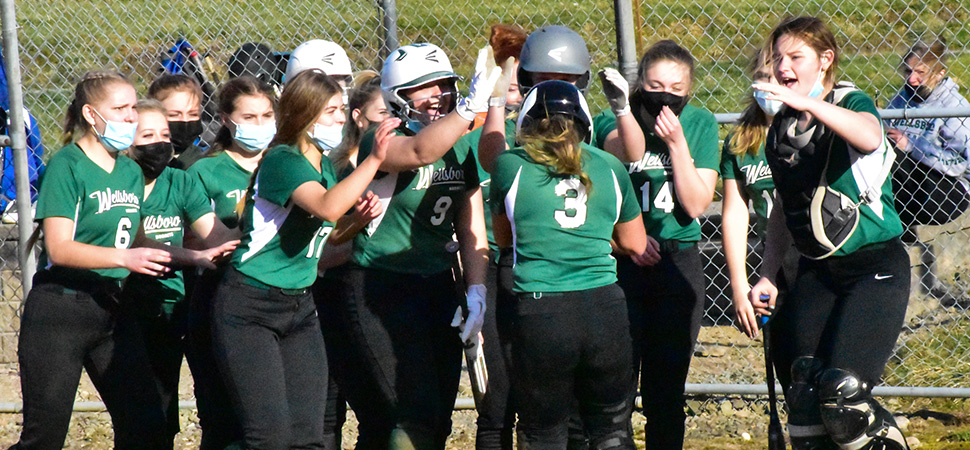 Clymer, Cavanaugh homer as Lady Hornets down Williamson, 11-5
By: Ed Weaver | NTL Sports | March 31, 2021 | Photo courtesy Nick Coyle
Senior Kerrah Clymer and junior Abbye Cavanaugh each hit home runs as the Wellsboro Varsity Softball team beat Williamson 11-5 in their season-opening game on Tuesday, March 30.
After trailing 1-0 after the 1st inning the Lady Hornets took the lead in the bottom half of the inning on runs by Clymer, senior Jena Boyce, and junior Emma Coolidge and never looked back. Sophomore Jordyn Abernathy scored in the 2nd to make it a 4-2 game after Williamson added another run in the top of the inning, then Clymer homered and Boyce scored in the bottom of the 4th to make it 6-2.
Wellsboro then exploded for 5 runs in the bottom of the 5th to put the game away. Clymer hit her 2nd home run of the afternoon, Cavanaugh homered in the inning, Coolidge tripled and scored, and Boyce and Abernathy both scored.
Clymer is now tied for 2nd all-time with 8 career home runs with Sarah Ingerick.
Clymer pitched a complete game on the mound, giving up 5 runs (3 earned) on 8 hits while facing 31 batters. She struck out 6 on 73 pitches to give Wellsboro their first win of the season.
Wellsboro starts the year out at 1-0 (1-0 NTL Large School Division). The team is back in action on Thursday when they travel to Canton.