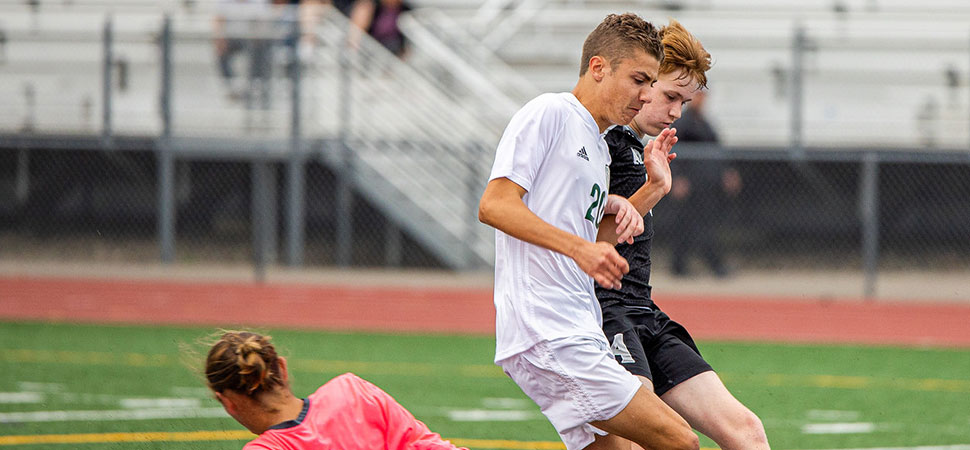 Big second half leads Hornets past Wildcats, 5-3
By: Ed Weaver | NTL Sports | September 22, 2021 | Photo courtesy Tim Birney
Four second half goals propelled the Wellsboro Varsity Boys Soccer team to a 5-3 victory over Athens on Tuesday, September 21.
"We created opportunities and finished our shots tonight, a combination we have been missing. The boys continue to play with great resolve," head coach Todd Fitch said.
The Hornets took the game's first lead in the 22nd minute on a goal by junior Sam Rudy. The Wildcats, however, answered back with back to back goals in the 33rd and 35th minutes to take a 2-1 lead over Wellsboro heading into intermission. Coming out of the break Wellsboro tied the game up at 2-2 as sophomore Jacob Abadi found the back of the net. Later in the 18th minute the Wildcats scored again to go back in front, 3-2.
But Wellsboro had different plans. The Hornets ended the game on a three-goal scoring spree in the span of six minutes. Senior Matt Richards tied the game in the 28th minute while Rudy followed with his second goal of the game exactly one minute later to put the Hornets in front, 4-3. Junior Jack Poirier then topped off the game with an insurance goal in the 34th minute.
Poirier had three assists on the night to go along with his team-leading 9th goal of the season. Rudy and junior Jackson Brill assisted on the other goals.
Junior Aiden Gehman recorded 12 saves in goal as the Wildcats took 15 shots during the game. Wellsboro out shot the host Wildcats 16-12. Athens had a 4-3 advantage in corner kicks.
Wellsboro won the JV game 1-0 on a penalty kick by freshman Micaiah Fitch.
The win improves the Hornets' record to 4-1-2 overall and 4-0-1 in the NTL. The team is back in action at North Penn-Liberty on Thursday, September 23.