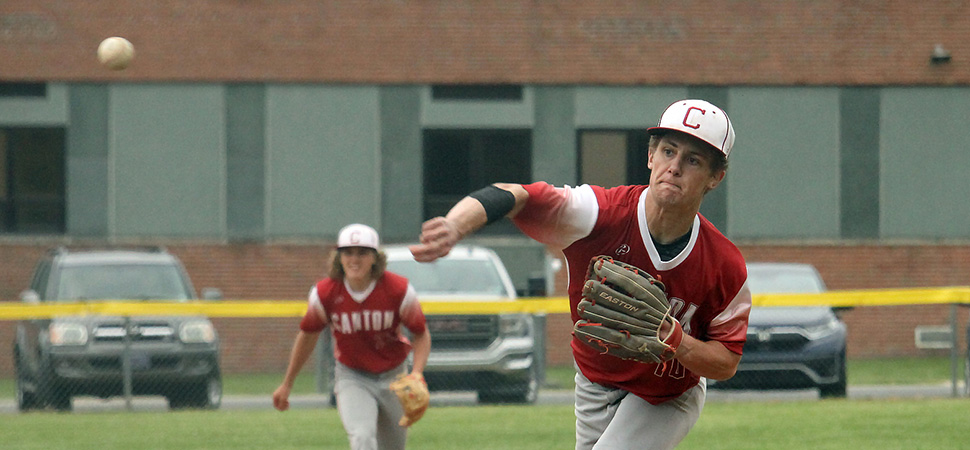 Bellows homer leads Warriors past Line Mountain
By: Chris Manning | NTL Sports | May 25, 2021 | Photo courtesy Chris Manning
CANTON — Canton pounded out nine hits - none bigger than Weston Bellows' 2-run home run - as they beat Line Mountain 8-6 in District IV, Class AA quarterfinal action.
The Warriors scored all eight runs in the first three innings to take an 8-3 lead. Line Mountain would cut it to a 2-run deficit, but couldn't get any closer.
Weston Bellows (2-for-4) and Cam Bellows (2-for-4) led the Warriors in hitting. Cam also scored twice.
Joel Schoonover (1-or-3) had a double, with a run scored, as Cooper Kitchen (1-for-4) scored twice, with an RBI.
Hudson Ward (1-for-4), Timmy Ward (1-for-3), and Evan Landis (1-for-3) each had a hit. Timmy Ward, and Hayden Ward both scored, as Carter Route, and Landis each had an RBI.
Hayden Ward went 2 1/3-innings for the win. He struck out one, with four walks, two hits, and three runs, while Kitchen went 4 2/3-innings of relief. He struck out four, with a walk, four hits, and three runs, two of which were earned.
Canton will face Sayre in the semifinals on Thursday at Central Columbia, with a 4:00 p.m. start.