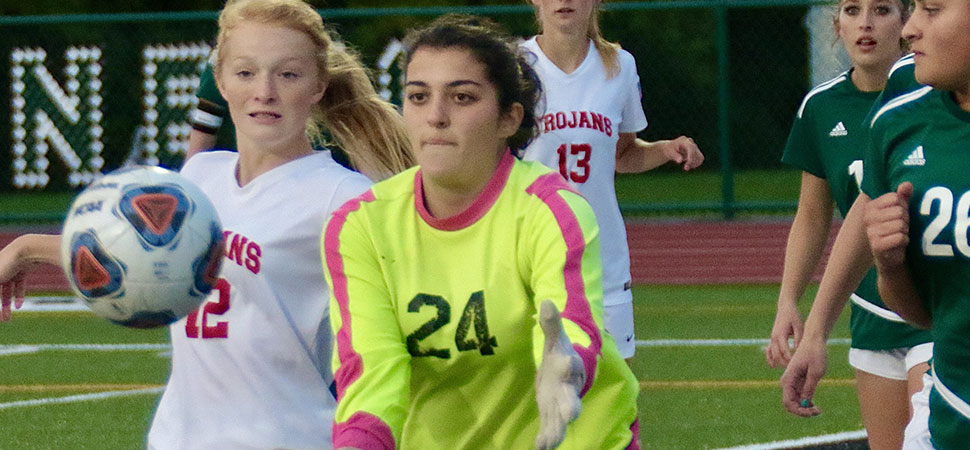 Abadi named the NTL All-Star team
By: Ed Weaver | NTL Sports | November 8, 2021 | Photo courtesy Lance Larcom/ntwsportsreport.com
Senior Lilly Abadi was named to the NTL All-Star team as the league released the teams late last week.
Abadi was named as a 2nd team goal keeper after she recorded 140 saves and a shut out. Abadi also only allowed 28 goals in the season.
For her career she recorded 493 saves in 4,839 minutes, while allowing 115 goals (1.901 gpg) with 16 shut outs.
WellsboroAthletics.com would like to congratulate Lilly on being named to the NTL All-Star team.
View the complete NTL All-Star girls soccer team.