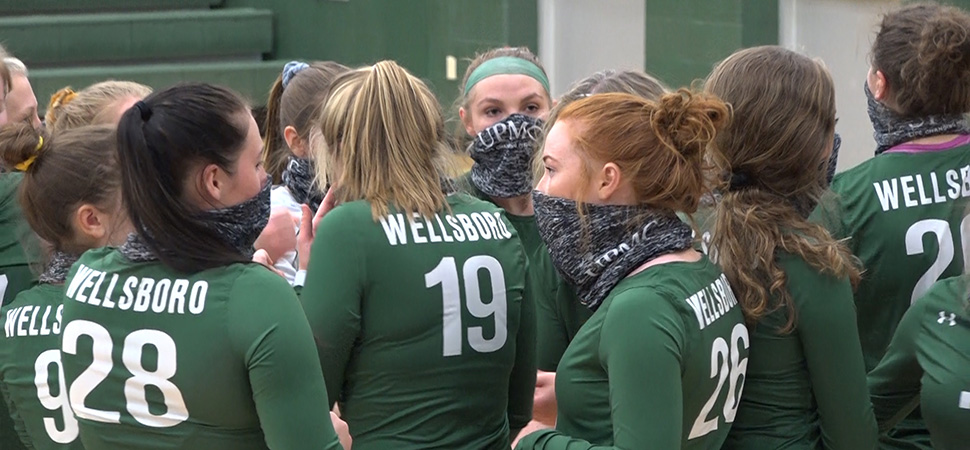 Wellsboro beats Athens in rubber match
By: Ed Weaver | NTL Sports | October 15, 2020 | Photo courtesy Griffin Haas
In the rubber match of Tuesday night's volleyball match with Athens the Wellsboro Varsity Volleyball team swept the Lady Wildcats 3-0 on Wednesday, October 14.
24 hours earlier the Lady Wildcats edged the Lady Hornets, 3-2.
"The girls stepped up their defense tonight and worked together better," head coach Sharon Zuchowski said. "It was also nice to play with people in the gym."
Wellsboro took the first set 25-14, the second 25-22, and the third 25-19.
Senior Breighanna Kemp scored 20 points (3 aces) and had 7 kills and 12 assists, and 12 digs. Senior Kathryn Burnett had 23 digs, senior Shiloh Duff had 8 kills, 8 points (1 ace), and 5 blocks, senior Bailey Monks had 5 kills and a block, junior Jordan Judlin made 8 assists, and junior Emma Owlett scored 7 points.
Wellsboro also swept the JV game, winning 25-19 and 25-18.
The win improves the Lady Hornets' record to 6-2 (6-2 NTL Large School Division). The team is back in action on Saturday, October 17 against Towanda.