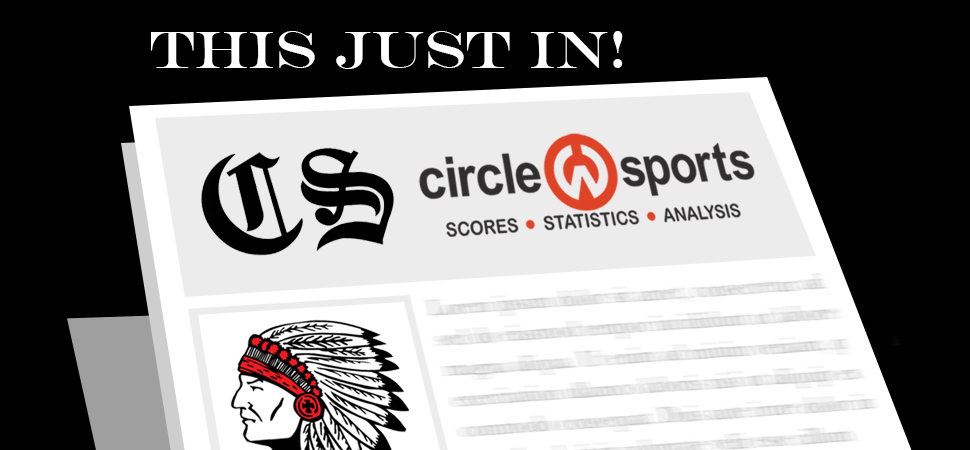 Warriors split pair of games at Sayre
By: Ed Weaver | NTL Sports | January 18, 2020
The Canton Varsity Basketball teams split a pair of games on the road at Sayre on Friday, January 17.
The Lady Warriors scored a 39-25 victory over the Lady Redskins. After being tied 6-6 after the 1st quarter Sayre outscored Canton 12-8 to lead 18-14. Canton flipped the script in the 2nd half and outscored the Lady Redskins 25-7 to claim the win.
Two Lady Warriors were in double figures on the evening as Elle Binford and Aislyn Williams both scored 10 points each. Courtney Weiskopff scored 6 points, Reagan Kelley added 5, Molly Ward and Raeann Roupp added 3 points each, and Alexis Baldwin rounded out the scoring with 2 points.
Ward had 15 rebounds and 4 steals, Weiskopff and Kelley both had 9 rebounds each, Binford added 4 rebounds and 4 steals, and Williams pitched in 4 rebounds and 3 assists.
In the boys game the Redskins topped the Warriors 60-52. Both teams were tied at 15 after the 1st quarter then a 15-7 2nd quarter by the Redskins gave them an 8 point lead at halftime, which they held for the remainder of the game.
Isaiah Niemczyk led Canton with 15 points, Cooper Kitchen had 12, and Zach Rentzel added 9 points. Ben Knapp finished with 8 points, Cameron Bellows had 5 points, Reese Allen pitched in 2 points, and Caiden Williams rounded out the scoring with 1 point.
The girls return to play on Monday, January 20 against Wyalusing while the boys are back in action on Tuesday, January 21 at home against Northeast Bradford.