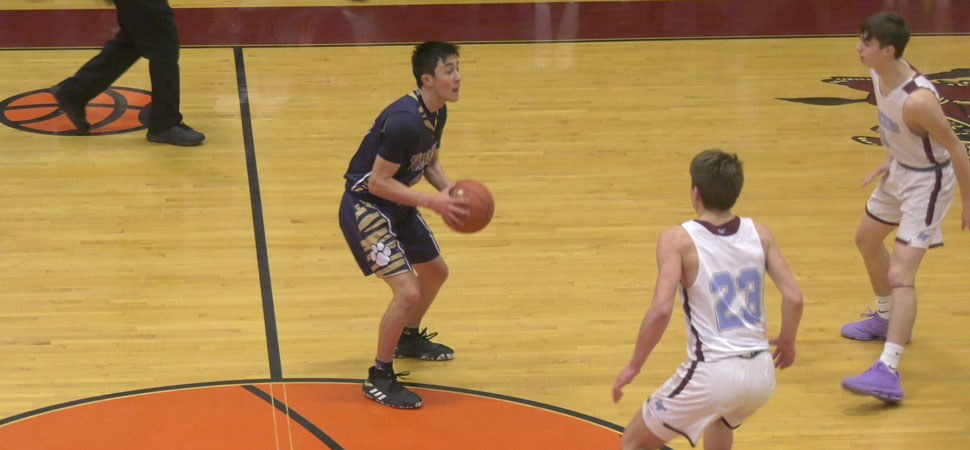 Tigers fall to Loyalsock in D4 AAA semis
By: Ed Weaver | NTL Sports | February 22, 2020 | Photo courtesy The Home Page Network
In a second game of a District IV Class AAA doubleheader at Loyalsock, the Lancers hosted North Penn-Mansfield on Friday, February 21.
After taking an early 5-0 lead, the Tigers quickly fell behind as the Lancers lit up the scoreboard behind 10 points each for Idris Ali and Rees Watkins. The Lancers led 30-19 after the 1st then scored 26 more points in the 2nd quarter to take a 56-38 lead at halftime.
Mansfield edged the top-seeded Lancers, 26-25, in the 3rd quarter but still found themselves trailing 81-64 after the third. By the end of the game Loyalsock built up their lead to 101-87.
All five starters for the Tigers were in double-figures scoring on the evening, led by 20 points by Alex Stein and 19 points from Logan Tokarz. Jacob Evans finished with 18, Curtis Craig added 16, and Dominic Garverick pitched in 10 points.
"I thought our kids played really hard for 32 minutes and I was really proud of their effort," head coach Kipper Burleigh said. "Unfortunately we had a handful of turnovers, some really costly ones underneath the basket, and then we just couldn't get stops. You give up 13 or 14 three's and I felt like they shot 60% to 70% behind the arc, just tough to defend. When Idris is shooting like that he's almost unguardable."
The Tigers finish the season 12-11 overall.